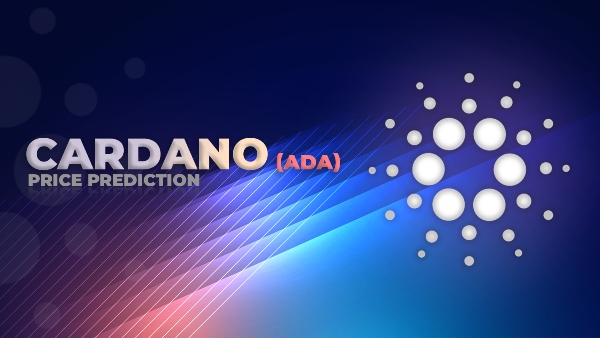 Start Making Money
Cardano Price Prediction: ADA Price in 2025
Many cryptocurrency projects have attempted to take on Bitcoin or Ethereum, but none tried to come for the two until Cardano came around. Launched in 2017, Cardano leveraged Bitcoin and Ethereum's strength while improving on their weaknesses in the quest to become a scalable, secure, and sustainable network. It has achieved this more than its competitors by using a proof-of-stake consensus mechanism, and although it seems better, it has not gotten the mainstream attention it needs yet. From the investor's perspective, the future price of Cardano is all that matters, and this article will look at the Cardano price prediction for 2025.
Cardano Price Prediction: Fundamental Analysis
Cardano has a lot of things going well for it. Like Ethereum, it is a layer-1 blockchain with several decentralized applications as layer-2 protocols built on it and a cult-like following. Its market cap of $61 billion makes it the most valuable blockchain operating a proof-of-stake consensus model globally (well, until Ethereum moves from its Proof-of-work consensus).
Its tapering around NFTs, gaming, and DeFi make Cardano the best of a lot containing Avalanche, Solana, and Polkadot. It also has a transition mechanism that easily allows DApps on Ethereum to migrate to its network with relative ease. Last we checked, there were over 100 DApps in the line to migrate from Ethereum to Cardano.
The credibility and experience of the founder, Charles Hoskinson, who previously worked as a co-founder of Ethereum, will come in handy. Charles ingrained a multi-system approach to scalability named Hydra, and the project can serve as an information storage blockchain to a store of value.
ADA
ADA, the native token of the Cardano Network, was named after renowned 19th-century mathematician Ada Lovelace. ADA derives its utility as being the main transactional currency on the Cardano blockchain.
It can also serve as a store of value or as a means of exchange as it is available on nearly all top crypto exchanges globally. Holders of ADA stake their tokens in a liquidity pool to earn passive yields. Holders also reserve the right to vote on definitive changes to the blockchain. At the time of writing, 1 ADA price equals $1.75
Cardano Price Prediction: Expert Analysis
Cardano's token price by 2025 has been gauged conservatively from most quarters. There are fears the protocol currently has no inherent value, and while this isn't true, compared to most of the tokens under the same category, it seems more promising than working.
1. Walletinvestor, a notable crypto prediction website, believes the price will be a little above the $13 mark in 2025. This is triple their 1-year forecasts.
2. Capital predicts that ADA will be worth $5.86 in 2025, three times its current price.
3. Digital Coin, choosing to be more reserved in their estimates, believes that ADA price will increase massively in the next few months but significantly cower under volatility pressures. It thinks the ADA token will end 2021 at the $3.28 mark and will more than double to $7.75 in 2025.
4. LongForecasts predicts a bearish sentiment towards Cardano. They believe Cardano will not pass the $2.13 mark to end 2021.
5. On the brighter side, Cryptopolitan believes that unless we see another catastrophic event, Cardano should not end the year under the $1 price. If we snap from the current crypto bear run, we could see a run to $5. Okay. Let's be calm now; Cryptopolitan believes that despite these estimates, we probably won't see $5 until late 2022 to early 2023.
Conclusion: Cardano Price Prediction for 2025
Cardano is doing an excellent job demonstrating that blockchain can be run more efficiently with less energy. The platform currently uses about 22 times less energy than Bitcoin, and it has bewildered investors how it has not left the $1- $2 price range in a while.
From our end, we believe Cardano will transform from the 'Ethereum killer' niche to carve its unique niche. With the improvements, the developers keep bringing and the rise in popularity, we might see a $2.2 ADA price to end 2021 and a $9 in 2025.
Don't sell your ADA! Use it for an instant Cardano loan
If you have ADA in your portfolio, it's best not to sell it even if there is an urgent need for cash. Instead, can take a low-interest loan on YouHodler.
Share with friends
Related tags
Published on
2 December 2021
More posts