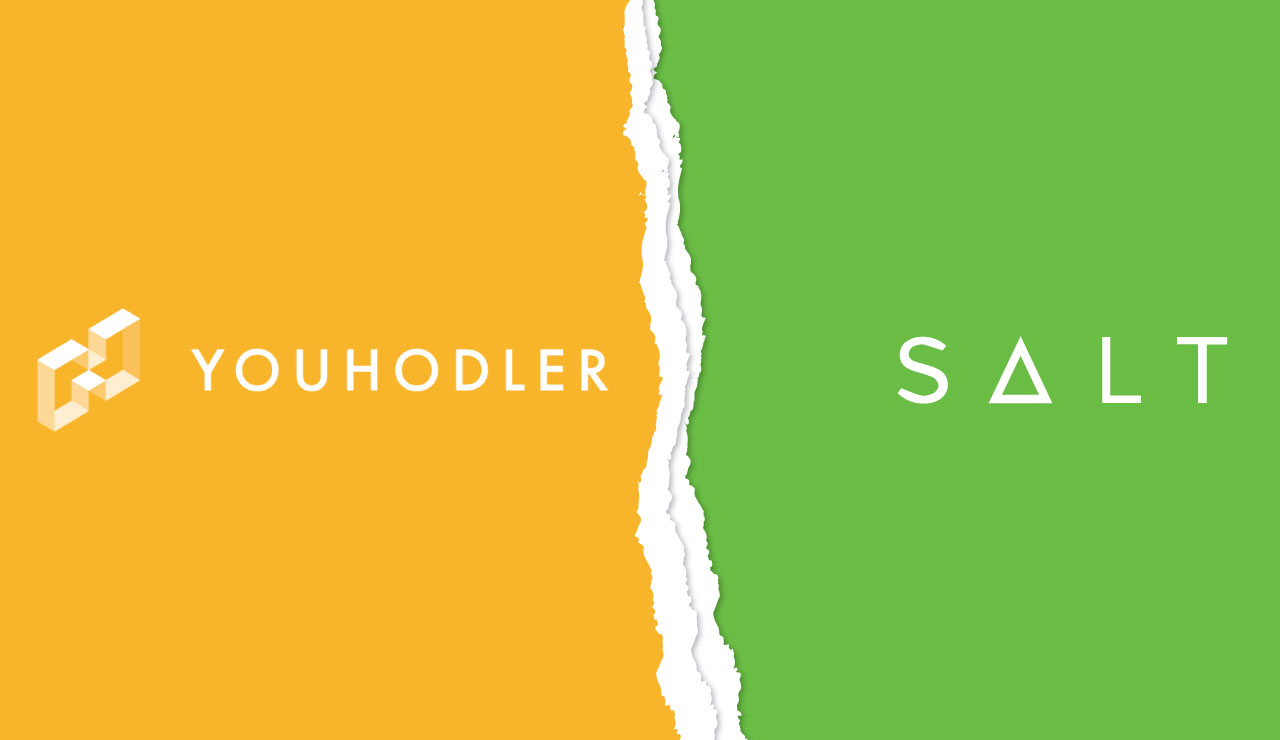 Start Making Money
YouHodler vs. SALT Lending: Why is YouHodler Better?
Secured Automated Lending Technology (SALT Lending) is the so-called "pioneer" of the crypto backed lending industry but the climate has changed a bit since they first came out. There are plenty of worthy competitors that offer new and exciting features compared to SALT's aging platform. But before you make your final decision, take a look at this comparison of YouHodler vs. SALT and see how they stack up.
YOUHODLER VS. SALT LENDING: LEADERSHIP
We can talk about the technology all day but ultimately, does any of that matter if the leadership does not exist? Sadly, that's the case for SALT Lending, or at least it was for a full four months in 2018. During these months, the community lost nearly all faith in SALT after management went completely silent from May to September 2018. They never gave an explanation and it does not look good for a company claiming to be transparent,

Speaking of transparency, YouHodler prides itself on that quality. With a dedicated support staff available around the clock and regular updates from the core team, the YouHodler community is never left in the dark.
YOUHODLER VS. SALT LENDING: THE OPTIONS
When they first started out, SALT lending only offered Bitcoin and Ethereum as options for collateral. They just recently expanded to Litecoin, Dogecoin, and USD coin. Compared to a few another crypto- backed lending platforms, these new options are a welcome addition, however, it still does not compare to YouHodler.

At present, YouHodler accepts BTC, XRP, ETH, LTC, BCH, and BSV as collateral. Already, that's more options than Salt but it does not stop there. Recently, the team announced plans to add even more crypto options to give their users the maximum amount of convenience. Another unique feature to consider is YouHodler offers pay-ins and payouts in USDT, meaning transactions from platform to your wallet (and the other way around) are nearly instant.
YOUHODLER VS. SALT LENDING: THE FINAL TAKE
2018 was not a great year for crypto but it was especially hard on SALT. The performance of their platform token was horrible in 2018. Combine that with leadership disappearing for four months and then their announcement that they are having trouble handling large orders, it looks like SALT is on the brink of collapse. For YouHodler on the other hand, 2018 was a monumental year that saw the platform make huge strides in Europe.

Partnering with Kraken, Swiss banks and joining the Blockchain Association were just a few big highlights from the year and the company looks to continue this trend of good news well into 2019. Users can soon expect a YouHodler credit card that lets you connect your bank account to the YouHodler mobile app for a seamless loan process. Definitely keep an eye on this trending platform.
Share with friends
Related tags
Published on
17 February 2019
More posts