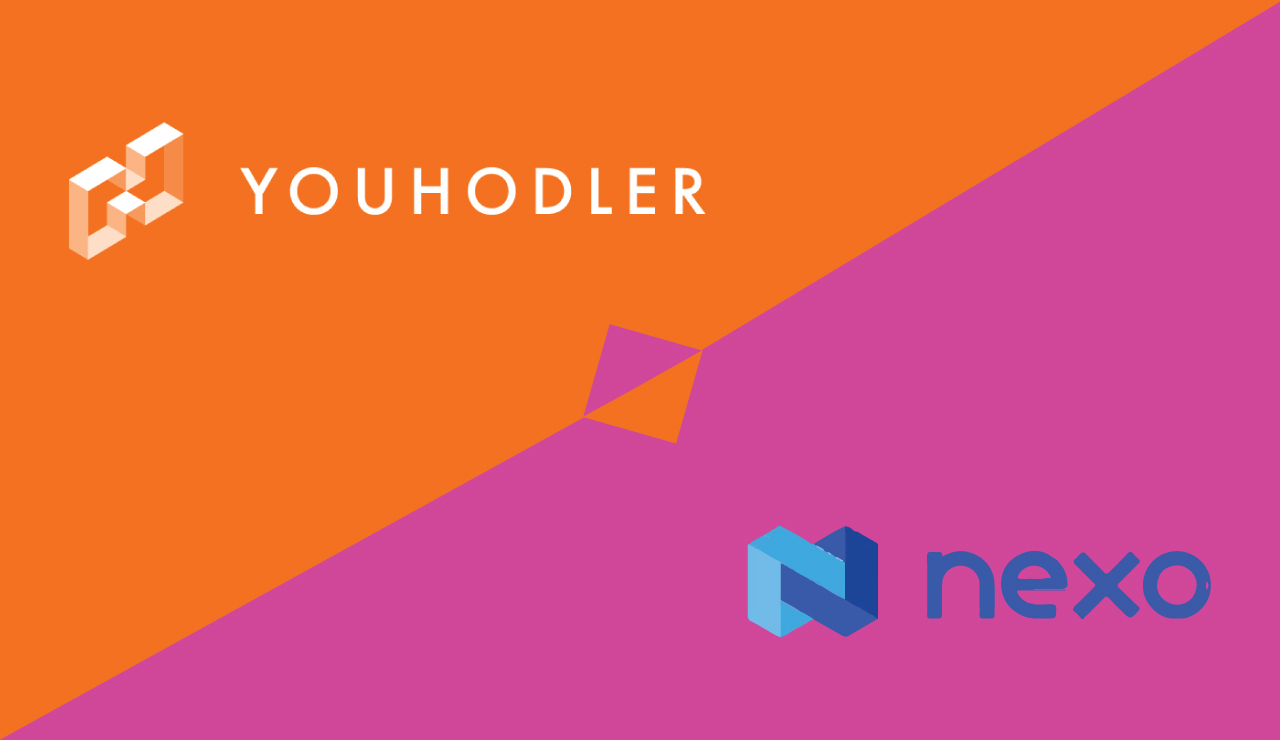 Start Making Money
YouHodler vs. Nexo: Why is YouHodler Better
Cryptocurrency is almost a decade old at this point but it's still a relatively new phenomenon. Within this vibrant ecosystem are dozens of smaller, but lively ecosystems finding their own niche in this complex web. Crypto lending is one such industry that is taking off as of late and there are several worthy platforms to look out for. Today, we will look at two of the top competitors out there (YouHodler and Nexo) and determine which is the best one for your investment.

YOUHODLER VS. NEXO: NEXO PROS AND CONS
Some say Nexo is just a blatant rip off of yet another popular crypto lending platform, SALT. Like SALT, Nexo has tokens that are used for discounted interested rates and repayment. They can also be used as collateral. Speaking of collateral, Nexo offers BTC, ETH and users can repay their loan in USD, EUR, and crypto. Overall, their no-fee, fixed interest rate model is fairly attractive but NEXO is not without its faults. The platform flat out lies when they say to offer loans as low as 8%. According to an American Banker report, the average is actually two times than this and the advertising claim is nothing more than a publicity stunt.

YOUHODLER VS. NEXO: YOUHODLER PROS AND CONS

Relatively new to the game, YouHodler is making news in the crypto lending space. Most notably, the company offers the best loan-value ratio out there (up to 80%). In addition to that, they offer far more cryptocurrencies such has BTC, XRP, ETH, LTC, BCH, BSV with more to come. Unlike other platforms out there, YouHodler offers some of the fastest payments. Since it is not a P2P model, there is no wasted time finding a lender. All KYC checks and loan approvals are automated and take seconds. Users can also choose to receive their loan in fiat or even USDT which results in instantaneous payouts.

YOUHODLER VS. NEXO: WHICH ONE IS RIGHT FOR YOU
At the end of the day, both products are good choices but someone has to win right? Well, in this case, YouHodler has more options for convenience, a better loan to value ratio, near instant loan approvals, clean user interface and banks located in Switzerland (the most crypto friendly country in the world). Nexo put up a good fight but its stale innovation has caused them to fall behind the competition. But don't take our word for it, check out their website and try YouHodler for yourself to see the results.
Share with friends
Related tags
Published on
13 January 2019
More posts