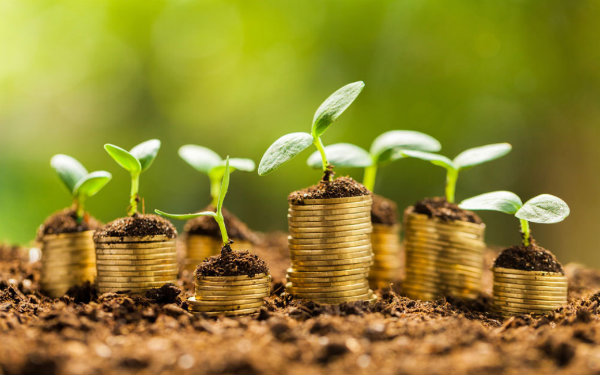 Start Making Money
April 2018: Best Startups to Invest
The old saying goes "April showers bring May flowers". While that's still true, April 2018 brings far more than just pretty plants. It also brings a wealth of promising investment opportunities taking the form of startups. But how can one person such as yourself figure out the good from the bad? Fortunately for you, that's exactly the topic of today's discussion. Let's get started.
APRIL 2018 STARTUPS: DEEDCOIN
Look around your house. You may think you own it but you don't. In fact, a total of 6% of that house belong to a future real estate agent. Hence, Deedcoin discovered a way to decentralize and streamline the real estate industry using blockchain technology. By tokenizing real estate commission, Deedcoin aims to return up to $750 billion to homeowners by connecting customers and agents directly.
Invest here: Deedcoin
APRIL 2018 STARTUPS: TERNIO
April is all about disruption. For our second startup to watch, Ternio disrupts the digital advertising market. If there is any market that needs disruption, it's this one. Digital advertising is chock full of domain fraud, lengthy payment models, and bot traffic. Therefore, Ternio uses utility tokens (TERN) to provide a decentralized and verifiable asset that lets advertisers verify spending through an intermediary and also giving publishers a way to get paid on delivery. Furthermore, advertisers get what they pay for right away and publishers don't wait months for their money.
Invest here: Ternio
APRIL 2018 STARTUPS: YOUTOKEN
Trying to find an investor for your brilliant idea is getting increasingly difficult. It should not just be about "who you know" but instead how valuable your intelligence is. If only there was a way to connect your intelligence right to an investor. That's where YouToken comes in. By "tokenizing" entrepreneurs, YouToken sets a value to intelligence On the YouToken marketplace, investors can buy these creator tokens. As a result, they effectively fund the creator's idea (e.g. app or coffee shop) and simultaneously buy "stock" in their business. If the project succeeds, the value of the creator token goes up. This benefits the investor, the entrepreneur and the YouToken platform on the whole.
Invest here: YouToken
APRIL 2018 STARTUPS: OMNITUDE
To understand Omnitude, you first must understand the Hyperledger. The Hyperleder is an open source, worldwide collaborative projected started by the Linux Foundation. This permission blockchain protocol allows business-to-consumer and business-to-business transactions. Omnitude is on top of this platform. Hence, it allows businesses to solve problems in ways that were never possible. For example, it creates transparent supply chains, reduces eCommerce fraud, enables single customer identity and more.
Invest here: Omnitude
APRIL 2018 STARTUPS: AUCTUS
People say cryptocurrency is a young man's game but that's just not true. At least not from Auctus's point of view. Auctus is a blockchain based retirement plan platform. This allows users to make their own diversified portfolios that have both traditional assets and cryptocurrencies. Using Ethereum smart contractions and robotic advisory, Auctus hopes to give power to retirement savers and provide them with the best information.
Invest here: https://auctus.org/
Share with friends
Related tags
Published on
11 April 2018
More posts