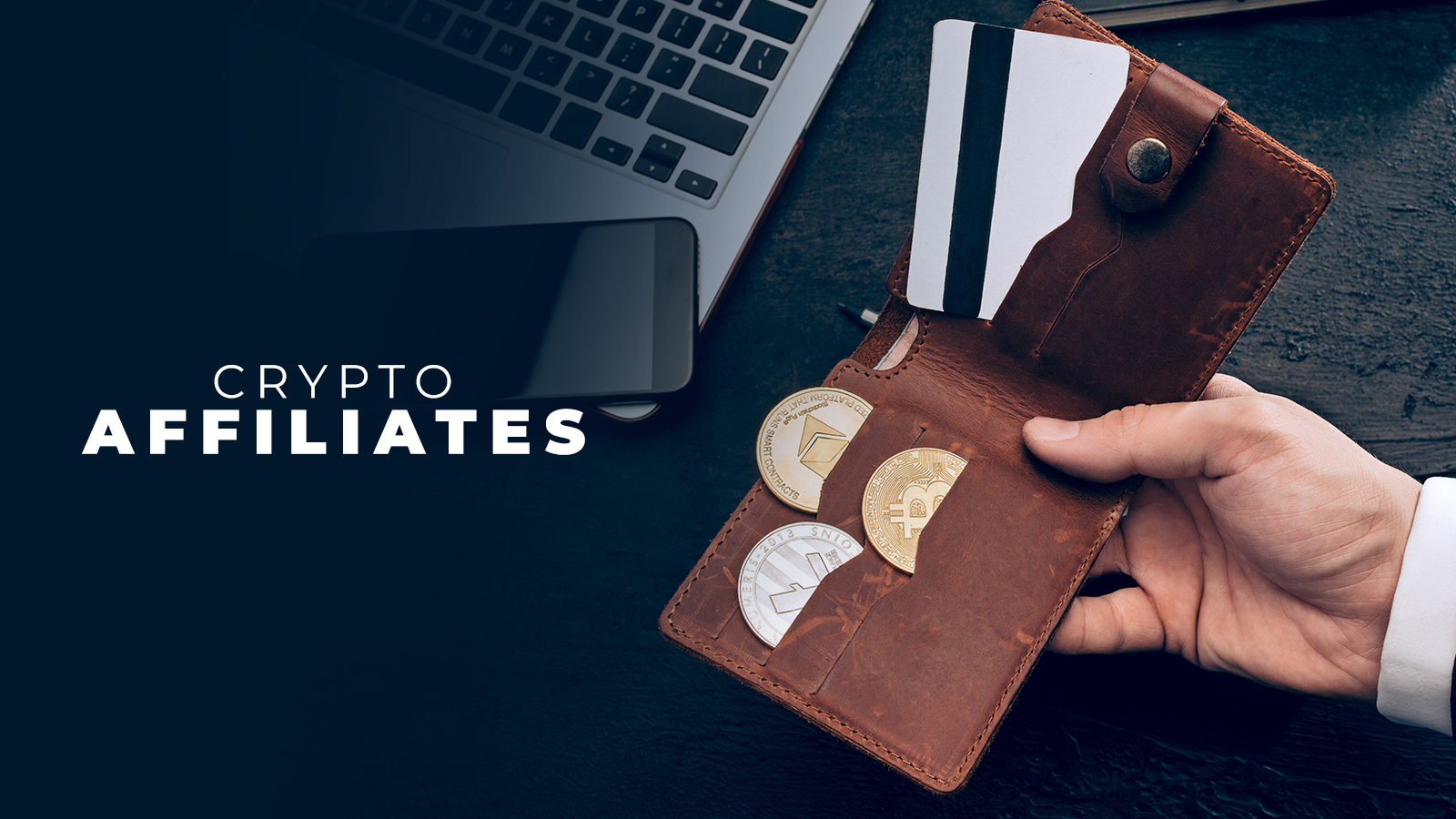 Make Your Money Work for You
How to Make a Passive Income as a Crypto Affiliate?
The cryptocurrency market is booming. Whether it is Bitcoin or one of the 6000+ altcoins on the market. A few days ago, the market value of cryptocurrencies exceeded the $2 trillion mark. So now is a great time to make money as an Affiliate Marketer and earn some risk-free income.
What is crypto affiliate marketing?
Affiliate marketing is a way to generate income by promoting other people's products or services. Then you earn a commission if people end up buying your product.
Affiliate marketing programs are used by businesses or sellers to reward customers who bring them other customers. It is basically a marketing system where customers are incentivized to bring in new customers.
Crypto affiliate marketing
Many successful crypto exchanges offer so-called affiliate programs. These allow each customer to bring other customers to the platform and thus receive a commission from the operator.
The amount and form of the final payment are entirely dependent on the platform. At Binance, for example, you start with a 20% commission on the trading fees that Binance collects from the referred user, which increases to 40% when you hold 500 BNB in ​​the platform's wallet. At Coinbase, on the other hand, you receive $10 per referred user who signs up, verifies, and makes a purchase of at least $100 within a maximum of 180 days after signing up. The referred user will also receive $ 10.
The main difference between the regular affiliate program and the crypto one is in the form of payments. A crypto affiliate program will take payments in cryptocurrency and the payouts will often follow this.
How to become a cryptocurrency affiliate marketer?
Most cryptocurrency exchange platforms offer affiliate marketing programs to attract new customers. In order to become a cryptocurrency affiliate marketer, please follow the following steps:
1. Sign up for one of the cryptocurrency exchange platforms.
2. Confirm your identity.
3. Get your referral link. The platform will provide you with a unique referrer link.
4. Share the link with your audience and followers.
5. When someone clicks on your link, he will be taken to the exchange. Once he signs up and starts trading, you will be rewarded.
The more people sign up and trade through your referral link, the higher your chance of earning a lot of money. This means getting internet traffic is the key part of making any serious money from affiliate programs.
How to make a passive income from the crypto affiliate program?
1. Launch a website that offers content on cryptocurrencies and then include your referral link in your posts.
2. Create a YouTube channel interested in cryptocurrencies and then include your referral link in the description of the video.
3. Include your referral link in a newsletter targeting a group of people who are interested in trading cryptocurrencies.
4. Share your referral link on all social media, especially pages and groups that are interested in cryptocurrencies.
5. Do not forget to share your referral link via WhatsApp, WeChat, and Telegram groups.
6. Share your referral link with your family and friends and ask them to share it with their contacts.
Top 10 crypto affiliate programs of 2021
1. Binance
Commission: 20% to 40%
Payment frequency: instant
2. Coinbase
Payment frequency: within 4 working days
Commission: 50% of the commissions of your referrals
3. Robinhood
Commission: One free stock for each referral.
4. Paxful
Commission: 50% on the escrow fee every time one of your direct affiliates makes a trade.
10% on the escrow fee when your direct affiliates' referrals make a trade.
Payment frequency: Instant
5. YouHodler
Commission: $150 per active client
Payment frequency: monthly
6. eToro
Commission: $ 200 to $400 (depends on the country of your referrals).
7. CoinMama
Commission: Commission: 15% of the commission on all your referrals, including any future purchases.
Payment frequency: monthly
8. Bitbond
Commission: Up to 30% of the opening commission
You earn commissions for the first two years of your referrals
Payment frequency: Instant
9. BitPanda
Commission: Up to 20% of each purchase / sale commission
Payment frequency: Instant
10. Coinhouse
Commission: 30% of the commission of each transaction
Payment frequency: Weekly
Conclusion
Cryptocurrency exchange affiliate programs are a reliable way for marketers to earn recurring income. The programs are suitable for bloggers, large media companies, and individuals with enough patience to grow their networks. But, each exchange has its pros and cons. You need to check each policy and decide which one is best for your situation.
Share with friends
Related tags
Published on
13 April 2021
More posts