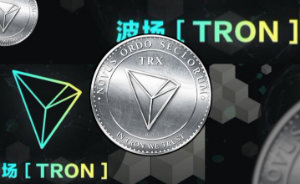 Start Making Money
Tron (TRX) Could Be the Next Bitcoin (Here's Why)
There is a lot of speculation in the crypto space. With all the scams going around, how does one know how to navigate these fraudulent waters of speculation to find the real gems? Well, there is no real good answer to that, so that's why we always advise doing your own research. Today, we'll help you out with that by looking at Tron (TRX). The hype surrounding this token is unreal with some even saying it's the next bitcoin. But is any of this true?
LOOK OUT BITCOIN: TRON MAKES A NAME FOR ITSELF
On December 5th, 2017 the value of Tron (TRX) sat at just $0.002. Just one month later, it skyrocketed 12,600%. That's certainly no feat to ignore. Don't get too excited though, as the volatile markets of crypto took it back down to $0.0257 a month later. Yet, the company is gearing up for another bullish run this year. The reasoning behind this is the countdown to Tron's release of the Test Net.
TRON AND TEST-NET COULD BE THE NEXT BITCOIN FOR THE INTERNET
Tron is not just an idea. There is some serious innovation behind it. For one, Tron strives to create a completely free, decentralized internet using blockchain technology. Their protocol lets users publish, store and own their data. Furthermore, they issue, circulate and trade digital assets known as Tron tokens (TRX). In this new internet era, legislation is transferring from a transparent, centralized authority to transparent codes. Everything in the future is executed using smart contracts which Tron uses to govern their "web 4.0 blockchain Dapp platform."
SHOULD YOU INVEST IN TRON OVER BITCOIN?
Bitcoin is still the supreme crypto out there but this seems to be the year for underdog coins like YouToken, Tron, IOTA and more. But how do you decide where to invest your money? At investory, we are huge believers in investing in people, not products. Startups like Tron have true innovation behind their idea. The crypto aspect is just a small piece of the puzzle. They're based on blockchain technology. Hence, even if the fundamentals of crypto collapse, they still have valuable assets. As always, this is just one opinion. Don't forget to do your own research before investing.
Share with friends
Related tags
Published on
25 April 2018
More posts