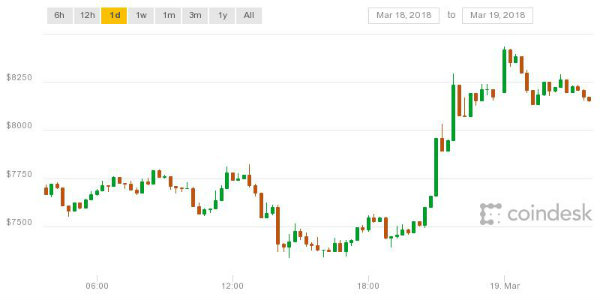 Start Making Money
Cryptocurrency Volatility: How To Protect Your Investment
The cryptocurrency market is a volatile one. There is no way around that. At least not for the time being. International Monetary Chief Christine Lagarde said that crypto regulation is not only possible but inevitable. Revolutionaries of the world hate it but in terms of volatility, this is great news. Regulation is still little ways off though so until then, here's some advice on how to protect your crypto investment.
CRYPTOCURRENCY VOLATILITY HAS AN INVESTMENT LOOPHOLE
You know that old saying "don't throw the baby out with the bathwater?" Well, as crazy as it sounds it is relevant in the crypto world too. Just because cryptocurrency is showing some volatility, that doesn't mean you need to abandon it altogether. So what's the secret of success? The answer lies in blockchain technology. Instead of an investment in just cryptocurrency, look into the foundation of blockchain. It has massive potential outside of just cryptocurrency alone. Aside from that, one should invest in blockchain projects they actually support.
CRYPTOCURRENCY VOLATILITY: HOW TO AVOID IT AND PROTECT YOUR INVESTMENT
To quote blockchain startup YouToken, it's always better to "invest in people and not just their product." Using this strategy, investors can take advantage of cryptocurrency trends without the big risk. In other words, invest in blockchain companies coming out with practical and useful applications for blockchain technology. Don't just invest in crypto directly. YouToken, for example, offers a tangible solution for both investors and entrepreneurs who face challenges in today's competitive economy. It helps investors connect with true intelligence and benefit from it. Of course, this is just one example of many fine blockchain startups out there.
INVESTMENT EXPERTS STILL REMAIN HOPEFUL ON CRYPTOCURRENCY VOLATILITY
Despite what you hear on the news about investment experts pulling out of crypto, the future remains bright for this new technology. Research conducted by Citigate Dewe Rogerson just revealed that 56 percent of all crypto investors are planning to buy even more digital assets in the next 12 months. Meanwhile, 31 percent of crypto investors are planning to hold their current assets and 8 percent want to dump it all. Where do you stand on this debate? Hold? Sell? Buy more? Let us know in the comments below!
Share with friends
Related tags
Published on
19 March 2018
More posts