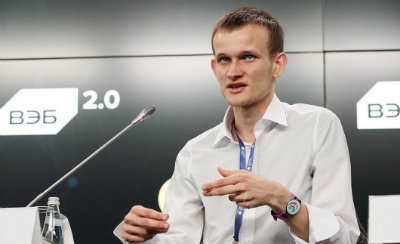 Start Making Money
DAICO is the Clean Future Crypto Needs
Someone recently compared crypto that that misunderstood genius in high school that everyone made fun of. It's a good analogy when you think of it. Despite the immense potential of blockchain technology, everyone is jumping on the bandwagon to bash crypto. Why? Well, scams do a lot to tarnish one's reputation. But don't give up yet. There is a shining light in this darkness that will clean up the future of cryptocurrency. We call it the DAICO.
WHAT IS A DAICO AND WHAT DOES IT MEAN FOR CRYPTO?
Standing alone, ICO brings about all sorts of controversy. That's why Ethereum founder Vitalik Buterin had an interesting idea. In January 2018, Buterin set out on a mission to make ICOs more secure for crypto investors. The main advantage of the DAICO is how it enables token holders to vote for a refund of their investment if they are not happy with the progress being made by the developers. All in all, it combines the aspects of DAOs and ICO. So how does A DAICO work and will it save the crypto world?
HOW DOES A DAICO WORK; WILL IT SAVE CRYPTO?
The DAICO starts off as a smart contract in "Contribution mode." With this, contributors send their funds to a project in exchange for network specific tokens. Once the crowdsale period ends, the contract prevents anyone from contributing any further. Initially, the limit is set to zero but contributors can vote to increase the tap and release more funds to the developers/creators.
(Image via CoinTelegraph)
DAICO VS. ICO: THE FUTURE OF CRYPTO
In the current crypto world, a developer has to calculate in advance how much they need in order to produce a minimum viable product. Once they reach this amount, a "soft cap" is created. With an ICO, developers have to refund the money if they don't reach their initial soft cap. However, if they do, there is no obligation besides that. With a DAICO though, contributors participate in more stages of the development phase. It puts more control in the hands of investors.
More control for investors means more trust and transparency. For this reason, we're seeing budding blockchain based platforms like the Abyss and YouToken play around with the DAICO model. It's still a little early to say if it's the "future of crypto" but it's certainly a step in the right direction.
Share with friends
Related tags
Published on
8 March 2018
More posts