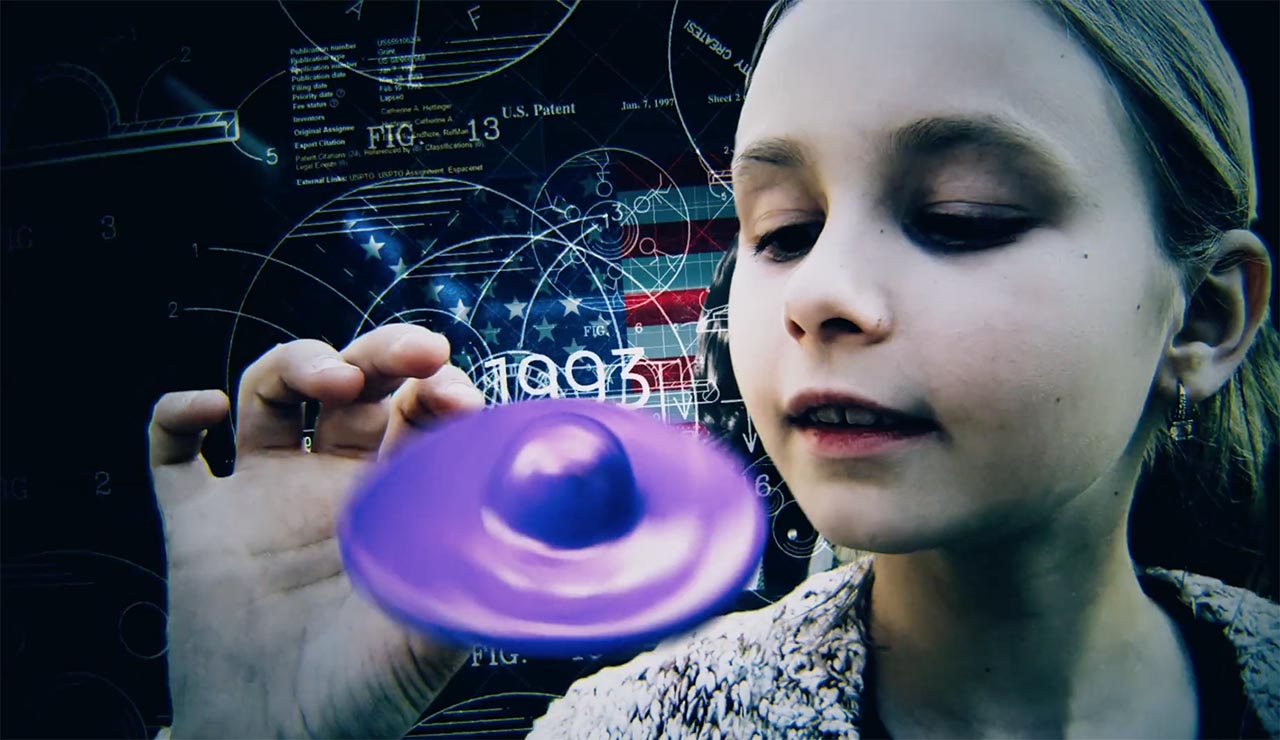 Make Your Money Work for You
Fidget Spinner: 5 Things You Didn't Know
We would like to introduce our friends and readers to a new section of Investory, featuring interesting facts and captivating phenomena from all around the world! Today we will talk about the fidget spinner.
1. What is Fidget Spinner?
An unusual spinning device that makes a strange noise – where did it come from? Why do people use them?
Let's have a step-by-step look at the history behind the fidget spinner. This rattling thing, a spinner, is a nerve-calming toy. It was patented in 1993 by a chemical engineer named Catherine Hettinger. Her invention was featured in The Guardian, The New York Times and New York Post – but way after it was invented.
2. Who Invented Fidget Spinner?
Someone else named Scott McCoskery claimed to invent the fidget spinner. In an NPR interview on May 4, 2017, Scott said that he invented the spinner in 2014.
So why would one want a spinner? Catherine cites several reasons. In one interview, she claimed that the toy was created to relieve stress and nervous energy. The idea came to her when she heard about teenagers in Israel who threw rocks at the police. According to Catherine, she wanted to create a toy that would relieve nervous tension in the youth and "promote peace".
3. The Toy Helps People with disabilities
In another interview, Catherine said that the toy was created to help her daughter who suffered from myasthenia gravis, an autoimmune disorder that causes muscle weakness. Catherine was not able to play with her daughter so she created a new toy using materials she found lying around the house. When Catherine's daughter showed the toy to her friends, they also wanted a spinner.
As a result, small-batch spinner production began in Florida. Hettinger received a patent for the toy on May 28, 1993. The patent was valid until 2005 when she decided to surrender it because she did not have the $400 renewal fee.
Some patent specialists question the authorship of the spinner. These questions were voiced, for example, in a Bloomberg News article. The spinners sold in 2017 look different from what Hettinger invented and patented. However, she does not claim authorship of the modern-looking toy.
4. Fidget Spinner is a Must-Have Office Toy
Modern spinners were introduced to the market last year. In 2016, a Forbes correspondent called the spinner a must-have office toy. Unshockingly many readers turned towards spinners after reading this article. In 2017, numerous spinner reviews appeared on YouTube and Reddit. Companies began modifying spinners by giving them different shapes, colors, and cool features. In May 2017 spinners were one of the most sold items on Amazon. Spinners sold like hot cakes in brick and mortar stores as well. They still remain a hot item.
5. Types of Spinners
There is a vast number of spinners. Tens and hundreds of modified versions fill the market.
It looks attractive as a toy, but the question of whether it effectively relieves stress still remains. Several researchers studied spinners while multiple doctors and specialists have been interviewed. Overall, they do have a nerve-calming effect. Spinners help some people concentrate. The toy has different effects on individuals, but in most cases, it works as it claimed.
It's a great gift for a child; spinning the toy can help them relieve any excessive energy they might have. U.S. News & World Report published an article on this. However, spinners were banned in some schools claiming that they became a distraction.
Have you seen our video about this amazing invention yet? Watch now for more interesting facts about the spinner!
Share with friends
Related tags
Published on
25 October 2017
More posts