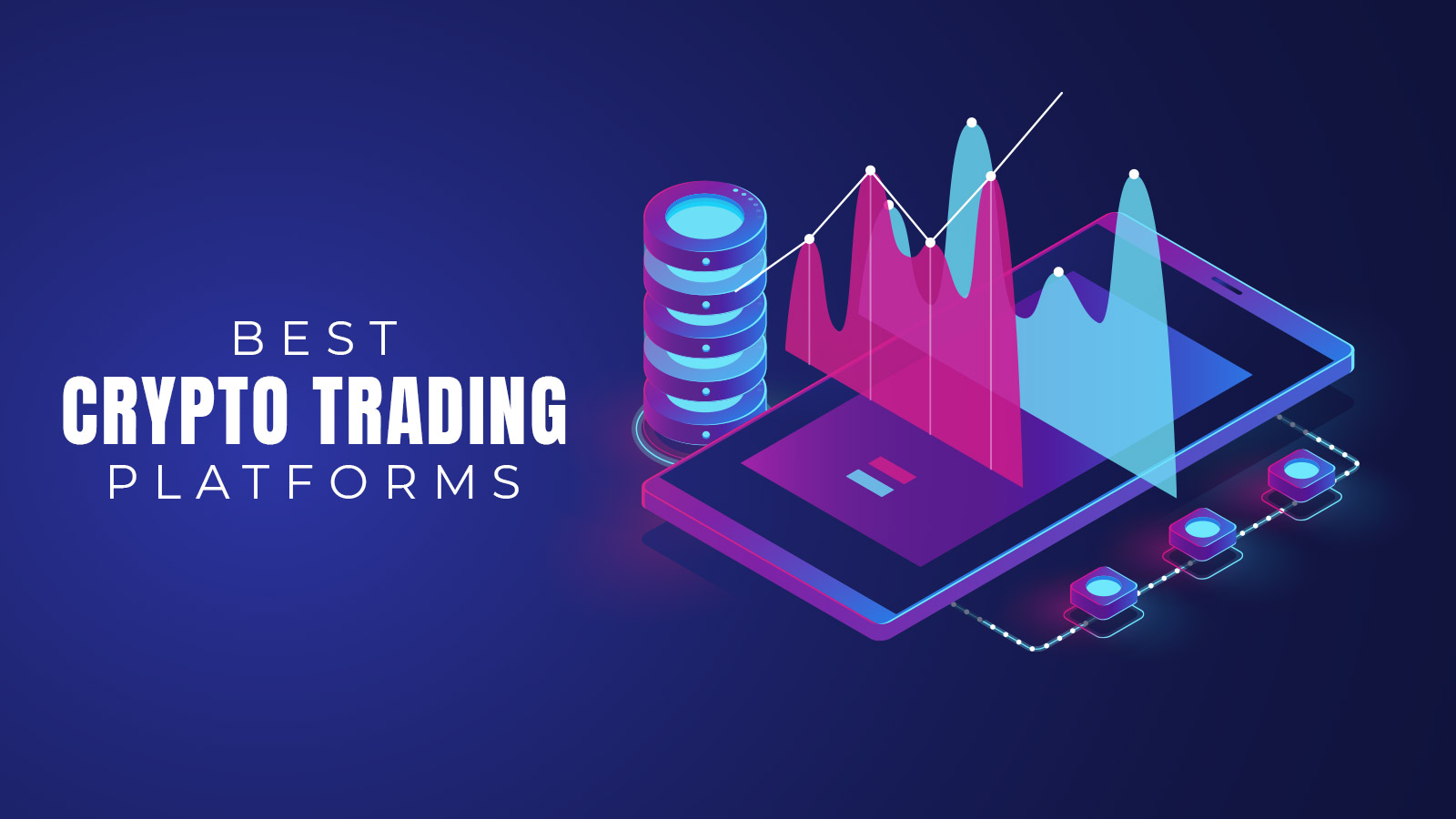 Start Making Money
Which is the Best Crypto Trading Platform?
The best crypto trading platform is not an easy debate to settle but we are going to try and do it right now. The following four platforms focus on cryptocurrency markets and are highly efficient tools for active traders looking to profit from market movements. Today, we'll take a look at some of the cheapest, most comprehensive, and most productive trading platforms out there.
1. eToro
When people ask "which is the best crypto trading platform?" eToro is usually in the conversation. eToro is a very well known platform amongst traditional market traders but over recent years, it's gaining momentum in cryptocurrency circles as well. eToro is unique in that it lets users connect and share their strategies with other members of the community.
For beginners, eToro is also quite attractive as when signing up, the platform gives you $100,000 in "practice" currency so you can hone your trading skills and learn the market. eToro allows unlimited withdrawals and quick deposits.
2. Crypto Rocket
For crypto traders looking for a CFD, forex, and cryptocurrency platform, Crypto Rocket is the one for you. More than 30 different crypto options are available to trade in addition to 50 different forex pairs, American stocks, and CFDs. There is no minimum balance needed to open an account on Crypto Rocket and clients say that the 24/7 customer support is helpful.
3. Uphold
If you want a simple and affordable way to trade crypto, gold, and other assets, Uphold is a great option. Uphold features 0% fees on bank card deposits, 0% commissions on trading, and 0% bank and crypto withdrawal fees.
The main problem with Uphold is their helpdesk articles are not so helpful and for users who have questions, they must do their own research which can be a large inconvenience.
4. YouHodler
Out of all the platforms mentioned today, YouHodler is likely the most diverse. Not only can users multiply over 15 different cryptocurrencies via the platform's automated Multi HODL tool, but they can also go to YouHodler for crypto-backed loans, high yield savings accounts, exchange, and secure wallet storage.
Users can earn up to 12% APY on stablecoin savings accounts such a USDC, EURS, USDT, and more. As for crypto loans, loan to value ratio is the highest in teh industry where users can get 90% of the value of their collateral. For crypto traders specifically, the platform's Multi HODL feature is a highly efficient tool to long or short the market with a variety of cryptocurrencies, and even gold (via PAXG). Multi HODL fees are very competitive with the other top trading platforms and withdrawal/deposit fees are minimal.
Conclusion
So which is the best crypto trading platform? We believe the four options just discussed make up the best options but ultimately it comes down to value, convenience, and transparency. We found YouHodler's customer support to be extremely helpful and their helpdesk portal is very transparent and detailed. It's nice knowing that your trading funds are safe and secure with a company you can trust. Trust is a huge issue in the trading community and given YouHodler's partnerships and visibility, we recommend trying them out.
Share with friends
Related tags
Published on
6 November 2020
More posts