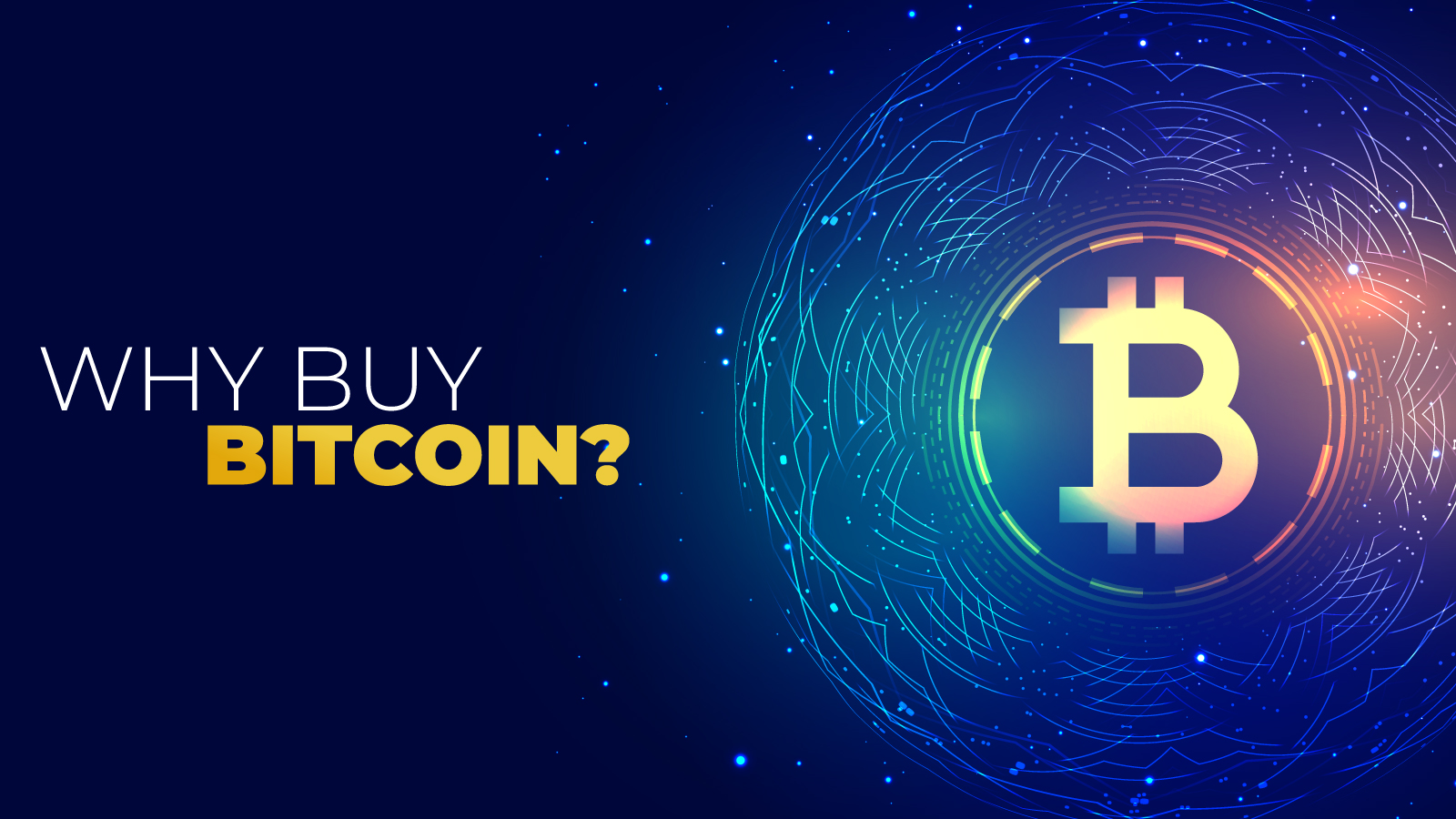 Start Making Money
Why Should You Buy Bitcoin in 2021?
The world of cryptocurrencies has come a long way since Bitcoin was introduced to the world. As per some reports, there are almost 10,000 cryptocurrencies in existence today. Yes, you read that right! At the same time, Bitcoin's dominance in the cryptocurrency market has touched 40% recently. As a result, it is at an all-time low when it comes to the history of Bitcoin's dominance.
In 2021, Bitcoin has surely had its moments, but altcoins like Dogecoin, Matic, Binance Coin dominate headlines globally this year. Many would say that Bitcoin has become boring in front of other leading altcoins. But the question is if boring is bad. Well, boring is not at all in the world of cryptocurrencies, in our opinion.
Let's draw a parallel between Bitcoin in the crypto space and blue-chip stocks in the traditional market. Both aren't that exciting, but they are comparatively safer bets compared to other options available in their respective markets. We do not deny that cryptocurrencies like Dogecoin and Matic have delivered higher returns than Bitcoin so far in 2021. But the performance of any individual cryptocurrencies in the last couple of months is not enough to prove that Bitcoin has lost its attraction.
The fact of the matter is Bitcoin holds the crown as the largest cryptocurrency by market cap, and it will continue to do so for the foreseeable future. Even if the number of cryptocurrencies may double by 2025, Bitcoin will continue to be the most popular cryptocurrency. Thus, Bitcoin is still a good buy in 2021. Buying Bitcoin now is like buying Apple, Google, and Amazon stocks in their early days. So, let's explore some of the reasons which still make Bitcoin the most attractive cryptocurrency in the market today.
Increase in Institutional Investment
2021 is the year that will go down in history as the year when institutional adoption of cryptocurrencies started gaining momentum. A couple of years ago, no one would have predicted that companies like PayPal and Square would hold Bitcoin in their balance sheet, but that changed in 2021.
Source: Bloomberg

The likes of Goldman Sachs, JP Morgan, among other leading investment banks, ridiculed Bitcoin and called it an outright scam and bubble in 2017. In fact, Jamie Dimon, CEO of JP Morgan, called Bitcoin a fraud in 2017. But today, JP Morgan and Goldman Sachs have changed their tunes and started offering crypto-related services to their clientele.
Many executives of these traditional financial institutions may still have doubts about Bitcoin at a personal level, but they, too, have accepted that Bitcoin is here to stay. It is not a fad like they believed.
Companies outside the financial world are joining the crypto bandwagon, too. For example, the announcement from Amazon Web Services about it allowing mining of Chia, the supposedly greener alternative to Bitcoin, shows how far the crypto world has come.
Bitcoin has also left a profound impact on the art and jewelry industry. Sotheby, the leading collectibles, jewelry, and real estate broker, recently announced that they will accept Bitcoin for a rare 101 carat Diamond. It shows that what we are seeing is just the beginning of the institutional adoption of Bitcoin. We are at the cusp of a financial revolution, and Bitcoin is at the center of it.
Recent Acceptance of Taproot Upgrade
Taproot is the most crucial upgrade for Bitcoin after Segregated Witness, which took place in 2017. Once the Taproot upgrade gets approval by a majority of Bitcoin miners, it will be implemented to the entire Bitcoin network. With the implementation of Taproot Upgrade, Bitcoin will get armed with Schnorr signatures.
Furthermore, it will open the doors for Bitcoin to the world of decentralized finance (DeFi), the most happening segment of the crypto space. The reason for it is that not only will the Taproot upgrade make the Bitcoin network more scalable, but it will also bring privacy, security, and multi-signature wallets to the Bitcoin ecosystem.
As per the protocol, 90% of all the Bitcoin transaction blocks mined within a two-week difficulty period were to agree for implementation of the upgrade, and only then would the Taproot upgrade process begin. It means that a total of 1815 out of 2016 mined blocks should have included some encoded information in the mined block, indicating that they are in favor of Taproot upgrade. This requirement was met in the second week of difficulty. Recently, the Bitcoin miners have finally approved the Taproot upgrade, as they know that the upgrade will have an incremental impact on the entire network.
The implementation of the Taproot upgrade will begin in November this year. After successful implementation, developers will be able to create cheap and smaller smart contracts on the Bitcoin blockchain. It will open up endless possibilities for the Bitcoin blockchain. Developers who opt to create smart contracts on the Bitcoin lightning network will also benefit from the cheap and instant transactions. Thus, the Taproot upgrade will enable the Bitcoin network to compete against Ethereum for the crown of the most popular DeFi platform.
The Influx of new Bitcoin Users
Source: Statista
The number of Bitcoin wallets in July 2013 stood at 0.32 million, which increased to 72.8 million in May 2021. It shows that the number of Bitcoin users is growing at an astounding rate. It will continue to grow as major players, such as PayPal, allow their users to trade Bitcoin, along with other cryptocurrencies on their platform. With the entry of PayPal into the crypto trading industry, the number of users joining the Bitcoin bandwagon will grow rapidly.
As per a recent report by Mizuho, 20% of PayPal users have traded Bitcoin on their application. The Mizuho report also disclosed that Bitcoin traders using PayPal are using the app far more frequently now. Thus, PayPal, the global payments industry giant, has benefited considerably by offering crypto buying and selling services.
The news about PayPal entering the crypto market has been doing rounds since 2013. At that time, David Marcus, President of PayPal, has said that he has spent a considerable amount of time looking at Bitcoin. He even said that the payment industry behemoth is looking to add Bitcoin as a funding instrument on its platform.
It did not happen, as David left PayPal to join Facebook a couple of months later, where he was tasked with heading a cryptocurrency project Libra, known as Diem now. Overall, PayPal's entry into the crypto-verse has changed the equation and brought millions of new users to the Bitcoin ecosystem.
Diversification
When it comes to one of the most popular buzzwords among investors, diversification will be at the top. Bitcoin can enable investors to diversify their investments. After all, we can observe that the correlation between Bitcoin and S&P isn't consistent. Thus, adding Bitcoin to your investment portfolio is a good diversification strategy. Research by Yale also concludes that investors should hold 6% of their investment portfolio in Bitcoin for optimal performance.
Stock to Flow
Stock to Flow (STF) is a commonly used term in the investment industry. It helps decipher the scarcity of a good, and as we know, scarcity combined with increased demand can have an intense impact on the prices of any asset. In the term Stock to Flow, Stock denotes the total number of stock in circulation, whereas Flow refers to a new supply of stock every year.
As you know, the maximum supply of Bitcoin is capped at 21 million, which makes it easier to measure Bitcoin's stock to flow. The limited supply of Bitcoin and an increasing number of Bitcoin users may lead to an astounding price gain within a short period. Also, the media coverage of Bitcoin has intensified in recent times, and it is acting as a catalyst for Bitcoin adoption. Thus, three factors combined - limited supply, a growing number of Bitcoin users, and increased media coverage - will continue to aid Bitcoin to achieve mainstream adoption.
Better Legal Framework
The rapid increase in the number of Bitcoin users is making countries around the world regulate cryptocurrencies. One of the most recent incidents of a nation preparing a better legal framework for Bitcoin is El Salvador. The Latin American country accepted Bitcoin as a legal tender. It makes it the first country in the world to consider Bitcoin as a legal tender.
Another country that may soon regulate Bitcoin is the Republic of India. The South Asian giant was reportedly going to ban Bitcoin and other cryptocurrencies before, as a bill named "Cryptocurrency and Regulation of Official Digital Currency Bill, 2021" was about to be tabled in February 2021 in the Indian parliament. But it wasn't taken up for a discussion, and now some media reports are saying that India may approve Bitcoin as an asset. Once that happens, the number of Indians trading Bitcoins and other cryptocurrencies will rise even further.
Similarly, other countries will soon come up with regulations on cryptocurrencies, and once that happens, crypto adoption will start peaking even more rapidly than before.
Summary
Experts have claimed that you must at least hold Bitcoin until it delivers 100X returns. Also, just like in the traditional stock market, you should buy the dips when buying Bitcoin. Many Bitcoin enthusiasts bought more Bitcoins during the market crash of March 2020, and they benefited when Bitcoin prices touched an all-time high of over $65000 this year. Overall, keeping a long-term vision while holding Bitcoins can do wonders for you, as long-term hodlers have seen amazing returns on their investments. So, do your research and be patient while investing in Bitcoin, and it will surely pay off.
Share with friends
Related tags
Published on
28 June 2021
More posts