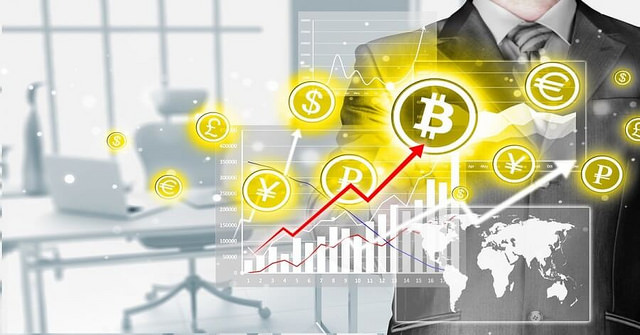 Start Making Money
These Crypto Trading Tips That Will Make You An Expert
These days, the internet allows almost anyone to be an expert on almost anything. Cryptocurrency falls under that umbrella as well. There is no magic book one must read to succeed in crypto trading but there are a few key rules you should know first before fully diving in. So whether you're just starting out or are a seasoned trader, the following five tips will help you navigate the tricky waters of the cryptocurrency market.
CRYPTO TRADING TIPS: SET REALISTIC GOALS
Depending on who you ask, cryptocurrency traders might seem like scammers to you. After all, when you have company's like Prodeum running away with over $6.5 million after their ICO, it's easy to think this whole thing is one, big, "get rich quick" scheme. Realistically, that's far from the case. If you want to make legitimate money as a crypto trader, then you need to set achievable goals. Unless you have millions to spend, set goals like 5%, 10%, 15% and so on. Furthermore, stay with your goals and don't be tempted to go off course.
CRYPTO TRADING TIPS: DO YOUR OWN RESEARCH
There are plenty of biased cryptocurrency blogs out there reporting "fake news." Some of these are the result of phishing pages and others are just written by grumpy investors who never made it big. Hence, it's essential to trust only yourself and your research. Go to a company's website, do some research on their team, their advisors and talk to community members on Slack or Telegram.
CRYPTO TRADING TIPS: LEARN HOW TO READ A CHART
When sailors set sail for the high seas, they don't go into it blindly. Before leaving, they chart their course. Crypto trading is no different. Graphs like the one featured below (courtesy of AtoZForex.com) are your best friend. They'll help you analyze trends and remain calm during those all-too-often fluctuations. Ultimately, long-term data is a resource you want to trust and that's easier when you know how to read it.
CRYPTO TRADING TIPS: LEARN FROM YOUR MISTAKES
Accidents happen. You will lose money sometimes but don't lose hope. No one is truly an expert in this market. Even the most experienced investors have their ups and downs. So keep a record of your mistakes and learn from them. Don't keep trying the same old tricks and expecting new results. you won't get anywhere with that.
CRYPTO TRADING TIPS: INVEST IN COMPANIES YOU LIKE
Some people like to invest in companies that will make the most money. However, try something else. Try investing in an idea that you actually like. Invest in something you think will change the world someday. There is a wide variety of up and coming startups out there (shameless plug for YouToken) that are really trying to usher in a new generation of blockchain users and make the world a better place. If you agree with the overall framework and mission of a project, then you will be more involved in the overall process. Taking a hands-on approach is what separates an expert trader from a novice and that's easier if you have a real passion for your invesment.
Share with friends
Related tags
Published on
23 February 2018
More posts