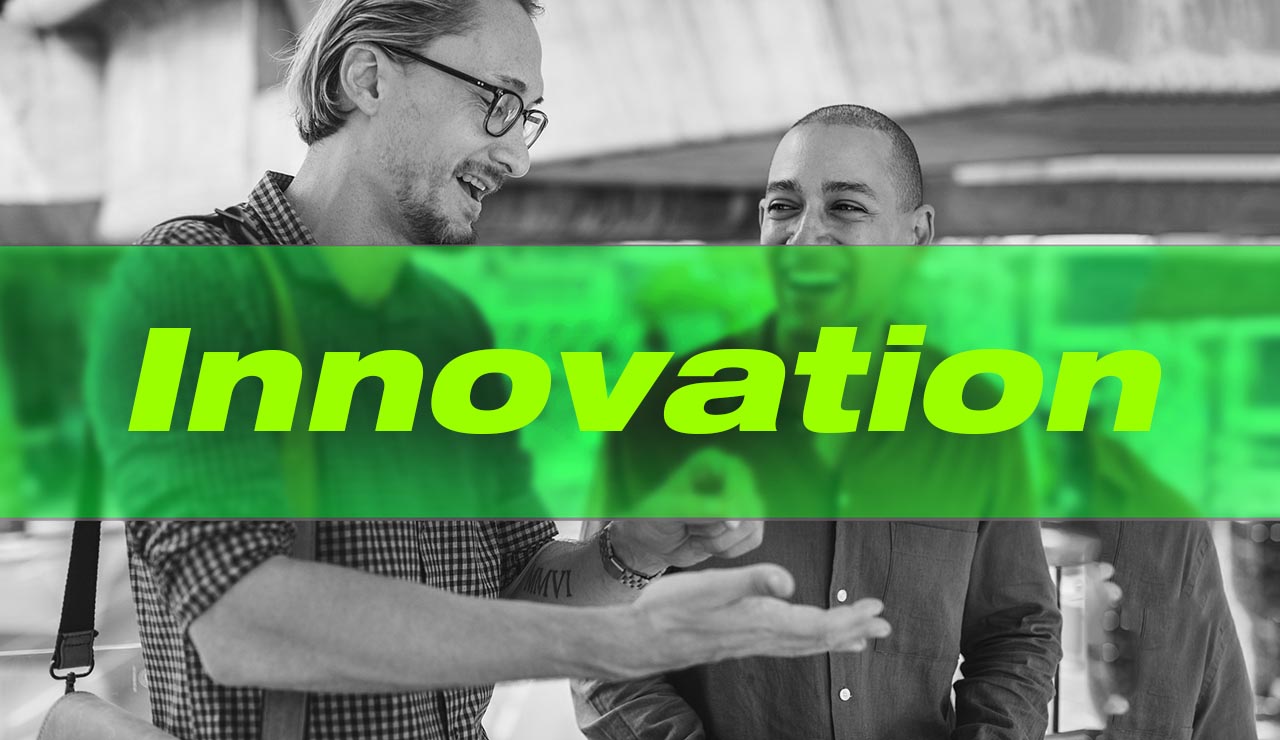 Start Making Money
Disruptive Innovation You Need to Invest In Today
Disruption. Innovation. Technology. These days, those three words go better together than hot chocolate and candy canes on Christmas Day. For those that might not know, we are in the midst of a technological revolution right now. Disruptive innovation is occurring in the form of blockchain technology and it's already changing the world as we speak. Some of the biggest names in tech predict this technology to be bigger than the internet boom of the 1990's. So where do you stand on this? Will you invest before it's too late? You should seriously consider it and here's why.
DISRUPTIVE INNOVATION: WHAT IS IT AND SHOULD YOU INVEST?
Before we get into some key trends in disruptive innovation, let's look at the actual definition. Disruptive technology first came about from Harvard Business School professor Clayton M. Christensen. In his 1997 book "The Innovator's Dilemma" Christensen divided technology into two categories (sustainable and disruptive). The first involves making small improvements on an already established form of technology. Disruptive innovation, on the other hand, is new, original and creative. However, this comes with some problems.
Disruptive technology often needs fine tuning and has some performance issues since it appeals to a very small audience. However, this sort of opportunity is attractive to investors. It may look like a risk in its early stages of develop but to invest in a disruptive technology could seriously pay off in the long run if everything goes according to plan.
WHAT ARE EXAMPLES OF DISRUPTIVE INNOVATION TO INVEST IN?
In the blockchain technology environment, there are numerous examples of disruptive innovation to invest in. However, not all of them will survive or accomplish their goals. Hence, it helps to do thorough research before investing your hard-earned money. One good way to identify a good investment opportunity is as follows. For a project to successfully innovate, then need to take an existing problem and approach it in a new, creative way.
For example, cryptocurrency exchange aggregator BestRate saw a problem in the market regarding the overabundance of crypto exchanges and an issue of convenience. Previously, it was extremely inconvenient for users to comb through every exchange to find the "best rate" of exchange. Now, this easy to use tool streamlined the whole process and improved the market for everyone.
THE FUTURE OF DISRUPTIVE INNOVATION AND WHY TO INVEST
While BestRate is just one, specific example, you can find hundreds of other opportunities like this to invest in. Disruptive innovation is not only occurring within the blockchain market but it seems to be where most of the innovation is concentrated right now. So start reading those whitepapers, doing your research and making informed decisions on what you think is the "next big thing."
Going back to Christensen's novel, don't be like some of the big corporations that dismiss disruption altogether. Just because disruption does not support the goals of big companies like Amazon, Microsoft or Apple, that doesn't mean it's doomed to fail.
Share with friends
Related tags
Published on
30 May 2018
More posts