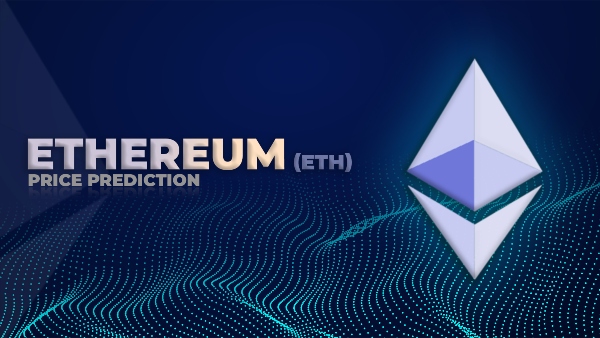 Start Making Money
How High Can the Price of Ethereum Go?
Tagged as a form of redemption for those that missed the early run of Bitcoin, Ethereum has proven to be one of the most profitable investments of the decade. The second-largest token by market capitalization has proven to be the standard for many cryptocurrencies' use cases. Many believe it will mirror bitcoin's move and hit prices in five digits, while others are reserved about its prospects. With meme coins rallying and new projects suddenly gaining massive liquidity, the question, "how high can Ethereum go" seems a very logical one to ask now. Let's dive right into it.
What is Ethereum?
Ethereum is an open-source blockchain for cryptocurrencies. Introduced after Bitcoin in 2015, Ethereum was developed to serve as a software platform for developers to execute novel blockchain ideas by building decentralized applications. Thanks to its smart contract compatibility, it works as a layer-1 protocol hosting many other protocols, with the highest number of DApps on any network. Popular decentralized applications like Uniswap, Compound, Opensea, and Curve are a few of over 3,000 applications built on the Ethereum blockchain.
What is Ether?
Ether is the transactional currency of the Ethereum network. It was primarily built to be a means of payment (popularly called gas fee) on Ethereum's dapps, unlike bitcoin that mainly serves as a medium of exchange and digital store of value.
Ether takes up 19% of the total crypto market cap with its $515,328,204,509 market cap. There are currently over 118 million Ethereum tokens in the world, and the entire supply is unknown. Although dogecoin returned over 11,000% since the start of 2021, Ethereum's modest 500% is one many traditional investors would envy.
Ethereum Price Prediction: Fundamental Analysis
Strong fundamental use cases are crucial to the rise of any cryptocurrency, and Ethereum is excellent in that regard. Since its inception, Ethereum has always witnessed a massive surge in popularity due to a newfound niche in crypto. First was decentralized finance and their initial coin offerings (ICOs); now, we have non-fungible tokens NFTs. Although NFTs have existed since the days of the popular Crypto Kitties, the past year has been significant, with investors putting in millions of dollars. This repeated pattern of explosive ideas coming to life on the Ethereum network lends credence to Ethereum's extreme value. While critics can call bitcoin a speculative asset, Ethereum is a stark contrast to it.
Ethereum's only shortfall is that it operates a proof-of-work consensus model, meaning it is very energy-consuming. The clamor for a green earth has made way for 'green crypto,' and Ethereum is poised to join in with Ethereum 2.0. Ethereum 2.0 has been touted to solve the gas fee issue, which has long repelled many users from translating on the network. While Ethereum currently processes 30 transactions per second, Ethereum 2.0 is projected to process up to 100,000 transactions every second.
Ethereum Price Prediction: Expert Analysis
Asides from solid fundamentals, respected technical analysts in the crypto space have predicted that ETH prices will skyrocket in the coming years. With a half-a-trillion valuation and a token price hovering just above the $4,000 mark, Ethereum has a lot of upsides to it. Let's look at what some experts have to say:
1. Popular crypto analytics website, Wallet Investor, predicts that Ethereum will be $7091 by the end of 2022 and $18695 by 2025. They opine that Ethereum will not reach the heights of bitcoin, but its sentiments for the future are very bullish.
2. Finder.com, which uses expert advisors to determine the price of cryptocurrencies called a 50-man panel to predict the price of Ethereum. The consensus is that Ethereum will finish the year at $5,000. The price prediction for 2025 is $15,300 and a whopping $50,000 by 2030.
While we believe the $50,000 price prediction is overstated seeing it would mean a $5 trillion market capitalization (using the current number of tokens), Ethereum has shown in times past that it can handle a variety of use cases.
How High Will Ethereum Price Go in the next five years?
Ethereum has been touted by many as the cryptocurrency that will flip Bitcoin, in what they call the "great flippening". We believe the ETH price will likely close out the year around $5000 but the flippening is probably still far from happening. Although the London upgrade has been rolled out to circumvent Ether's inflationary model, price in the nearest future depends mainly on Ethereum 2.0. When the transition is completed, the roof, while unpredictable, can be as high as $25,000.
Share with friends
Related tags
Published on
2 December 2021
More posts