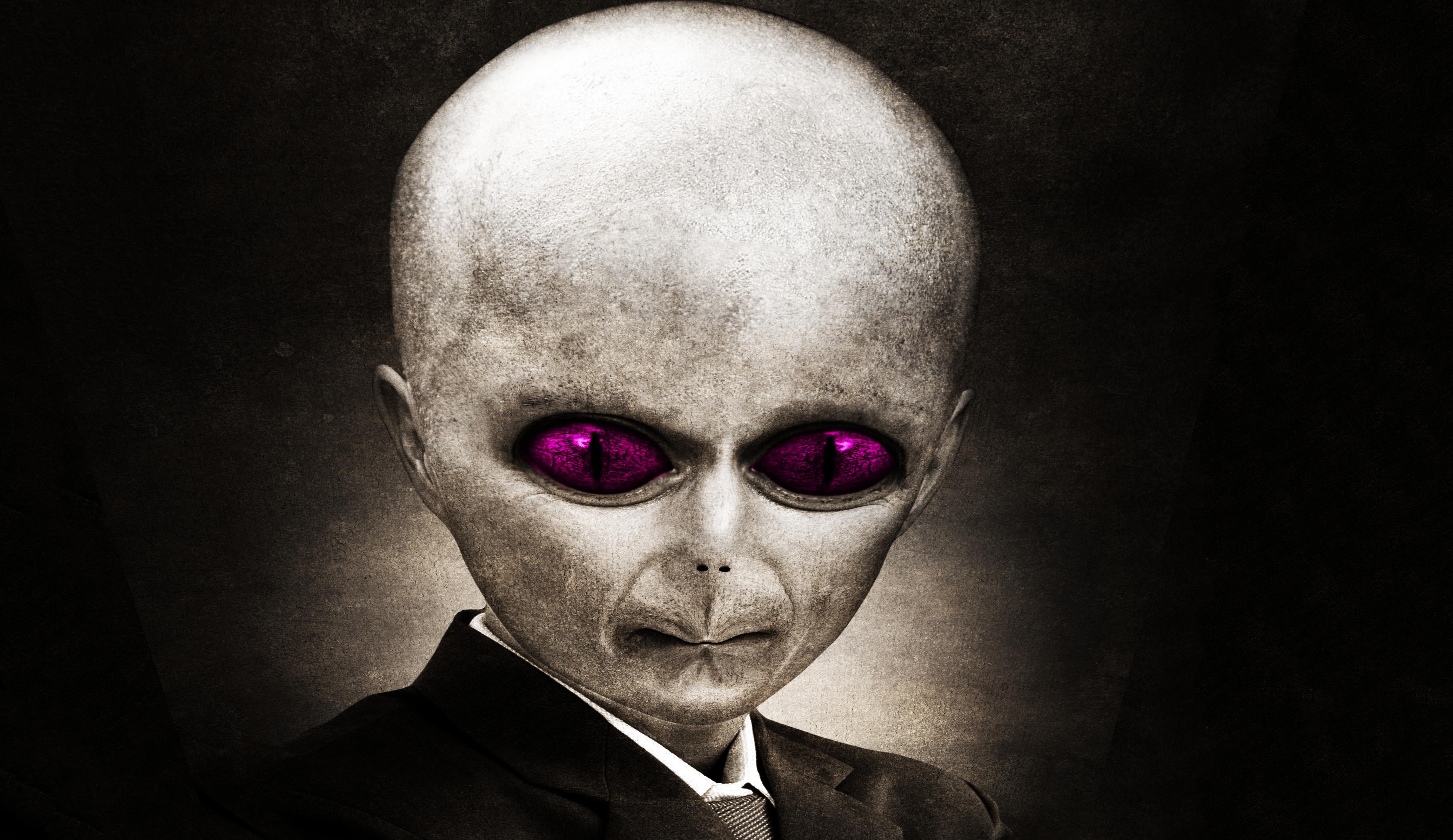 Start Making Money
Top 9 Startups Making Money Off of Aliens, Ghosts, and Magic
There are a million ways out there to make a buck. The only limit is your imagination, but even that doesn't stop avid ghost and alien enthusiasts around the world. There are several popular products on the Internet catering to the needs of these very people. Sure, laugh all you want. You might think startups specializing in devices for aliens, ghosts, and magic are silly, but just wait until you have a paranormal experience of your own. Then, you'll be forking over your money for one of these products in no time. So, before it's too late, let's check some of them out.
STARTUPS MAKING MONEY FROM ALIENS, GHOSTS AND MAGIC: GARY GALKA
Combined with designer Gary Galka, DAS is one of the unique startups out there specializing in ghost and alien devices. One of their most popular products is the P-SB7 Spirit Box. You might remember this ghost and alien device from the TV show "Ghost Adventures," where it was used by the ghost and alien experts to pick up frequencies that might involve certain entities. This ghost box uses a "sweeping" technique along with a high-frequency synthetic white noise. It's not guaranteed to catch a ghost or alien, but you never know. Stranger things have happened. Now, it's your chance to uncover those aliens and ghosts before someone else.
STARTUPS MAKING MONEY FROM ALIENS, GHOSTS AND MAGIC: MEL
Ask any ghost or alien hunter in the world what their go-to navigator meter is, and they'll probably mention the Mel Pro-Navigator. Introduced in 2008, this device is known as a basic model that has all the best features used by the top ghost and alien investigators out there. But get this: if it still doesn't do enough for you, then it has an expansion slot. With the expansion slot, you can upgrade your device with new features at any point for a lower cost than buying a newer product. For only $109.00, this is a good entry model for anyone interested in hunting aliens, ghosts, and magic without spending too much money.
STARTUPS MAKING MONEY FROM ALIENS, GHOSTS AND MAGIC: SKYTREE
Have you heard of SkyTree? It's okay if you haven't. It's one of the quietest startups out there, but they have big dreams—alien dreams. This big data organization has some of the best minds in computer science. What makes SkyTree so interesting to alien and ghost enthusiasts is their advancements in machine learning. By using complex algorithms, machine learning can search through large amounts of data to find answers to questions you never even knew existed. Are aliens real? SkyTree will find out. Does this mean a robot will someday uncover the secrets of aliens, ghosts, and magic? Well, it's actually not that weird of an assumption. SkyTree's machine learning tech is so good that researchers at the SETI Institute are using it to find signs of alien life. There aren't many startups that are competing with SkyTree right now, so keep an eye out for them. They'll be making big money someday and, hopefully, finding aliens.
STARTUPS MAKING MONEY FROM ALIENS, GHOSTS AND MAGIC: BREAKTHROUGH LISTEN
Few startups get $100 million to play around with, but thanks to billionaire Yuri Milner, Breakthrough Listen has all sorts of money to make their alien dreams an alien reality. Breakthrough Listen is a project dedicated to finding intelligent life (aliens, anyone?) throughout the universe. As you can imagine, getting money for this sort of thing is no easy task. If you've ever tried convincing someone that an alien or ghost story is true, then you know the deal. In order to handle the massive amount of data, Breakthrough Listen is partnering with Berkeley's SETI community. The community boasts over nine million volunteers who will all help to data crunch in their spare time. Hopefully, somewhere between the lines, the answer to ghost and alien life exists. If there were more startups getting this kind of money, maybe we'd have found ghosts by now.
STARTUPS MAKING MONEY FROM ALIENS, GHOSTS AND MAGIC: CHINA
Yeah, so this list is supposed to be about startups. China is not a startup, but they are just as much about aliens, ghosts, and magic as some of the other companies here. The country invested a lot of money ($185 million) into building the world's largest radio telescope. What will China do with a giant radio telescope? Well, they certainly won't just be blasting the Beatles to outer space 24/7. The device is specifically designed to monitor radio waves thousands of light years away. Hopefully, China can pick up some sort of alien signal. If not, then at least they made the biggest radio telescope in the world, and that's certainly something to be proud of. But even if they don't find alien life, measuring these radio waves lets researchers study black holes, pulsars, and quasars. It's not ghost hunting, but you could argue that this is even more interesting.
STARTUPS MAKING MONEY FROM ALIENS, GHOSTS AND MAGIC: MAGIC LEAP
At this point, we've seen five different startups specializing in aliens, ghosts, and magic. You'd think we've covered all the basics, but we're far from it. Enter Magic Leap. Magic Leap is one of those ambitious AR startups out there. Why? Because they are trying to raise around $1 billion for their technology. That's a lot of money. Now, who would ever put down that much money for something related to aliens, ghosts, and magic? Well, the thing is, Magic Leap thinks of themselves as an augmented reality company. However, compared to other startups around, Magic Leap is pretty mysterious. No one is saying they are using the money for AR-themed ghost and alien hunts, but who knows? On second thought, wouldn't a ghost and alien AR hunt be awesome? Surely, some startups are working on it right now.
STARTUPS MAKING MONEY FROM ALIENS, GHOSTS AND MAGIC: GHOSTHUNTING TOOLKIT
For this one, we're going way back to number one on our list. If you thought that device was cool but just don't have the money, then you're going to love this app. Simply put, the GhostHunting Toolkit is a toolkit to hunt ghosts. You won't find any alien scams here. It's just a fun app for ghost and alien hunting. On it, you'll find a full arsenal of features to start your alien and ghost hunting career. Now, that Ghostbusters uniform will finally come in handy.
STARTUPS MAKING MONEY FROM ALIENS, GHOSTS AND MAGIC: GHOST HUNTER PRO
Maybe some of you are reading this list and thinking "Aliens? Ghosts? Magic? No problem." If that's you, then that means you are an alien and ghost hunting pro. Hence, this app is the one for you. Whether it's EVP recordings, video recordings, or audio visualizers, this app has everything you need to dive right into your paranormal investigation career. Finally, you can prove to all your friends that this stuff isn't fake aliens, ghosts, or magic but instead, it's the real deal. No money required.
STARTUPS MAKING MONEY FROM ALIENS, GHOSTS AND MAGIC: TX1 SPIRIT GHOST BOX MOBILE
We're finishing our list of startups making money from aliens, ghosts, and magic with one final device. JM Softwares are the brains behind the TX1 Spirit Ghosts Box Mobile. Will you find other startups copying this technology? Of course, but few startups do it better than JM Softwares. They are deeply passionate about all things aliens, ghosts, and magic. Whether you are a novice or professional, you'll find all sorts of nifty tools in this app. With its advanced algorithms, no ghost or alien is safe from hiding anymore. Best of all, this app costs no money at all. Well, that wraps it up for this list of exciting startups working hard to uncover the secret of aliens, ghosts, and more. Hopefully, you learned thing or two. Maybe you even got inspired. Who knows what the future holds? Will you join the next generation of ghost and alien hunters? With a little bit of money, anything is possible.
Share with friends
Related tags
Published on
22 November 2017
More posts