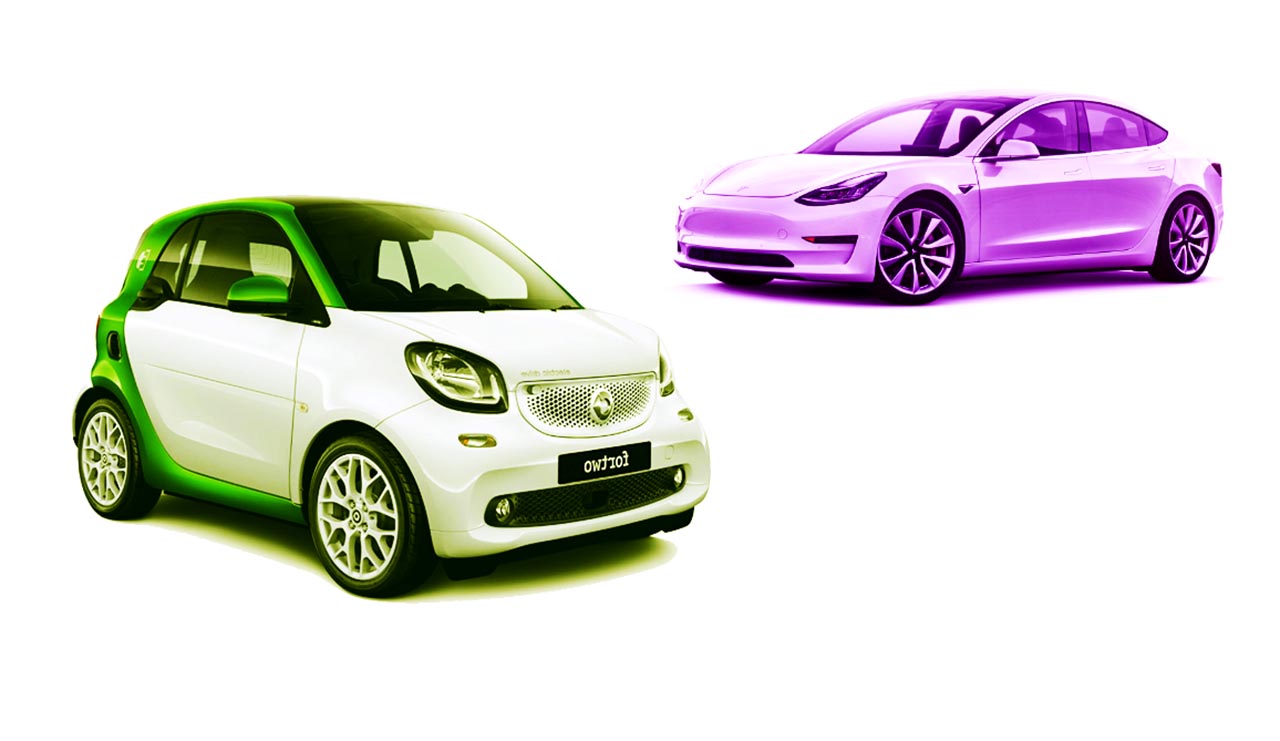 Multiply Your Capital
Top 10 EV: Anything From Tesla To Audi
Just because electric vehicles (EV) aren't mainstream yet, that doesn't mean it's just a fad. This technology has been brewing for a while now and it's here to stay. It's only a matter of time before everyone trades their archaic petrol fueled cars and trucks for something a little more friendly on the wallet.
So, which electric car is the best? What is the right electric car for you? Do you want a Tesla or Audi? What about something a little more affordable? There is an electric car for everyone so let's dig in and take a look.
Best EV: HYUNDAI IONIC
Hyundai is one of a unique EVs. It comes with a choice of three separate electric powertrains. You can get the hybrid, plug-in hybrid or just full on electric. On a full charge of batteries, you can take this baby 174 miles and it's relatively cheap around the $40,000 mark.
Best EV: RENAULT ZOE
Speaking of cheap prices, the Renault ZOE is one of the cheapest electric vehicles on the market. However, this comes with a downside as there is a monthly charge to rent the battery. Still, there are a lot of good possibilities here as the car is tiny, quiet, and has a 150-mile range.
Best EV: TESLA MODEL S
We're finally here. The car everyone is talking about. The Tesla Model S is the shining example of what every electric car should be. Audi, Hyundai, BMW, they are all just trying to catch up to Tesla. Is it cheap? No, but the Tesla Model S still has a loyal following. Not only is it extremely efficient, going 300 miles per battery charge, but its Ludicrous Mode gets you 0-62mph in 2.5 seconds.
Best EV: TESLA MODEL X
Yeah, we're still not done with Tesla yet. If you're here for Audi, then you'll have to wait a little while. Once again, this Model X SUV is not cheap but darn does it look good. Since it's an SUV, you can expect loads of room in the back and in the passenger area. The Tesla Model X seats up to seven and it also has that "supernatural" performance like the Tesla Model S. To put it this way, if a Tesla, Audi, and Porche Cayenne Turbo all had a race, this Tesla would smoke the competition.
Best EV: BMW i3 HATCHBACK
If you're looking for a conventional BMW, then this electric car is the wrong choice. The i3 is far from typical but try to peel your eyes away from it for a second. Like all BMW's, the build quality is excellent and they claim to go 195 miles on a single charge. Much like Audi, the BMW is above average in price but you'll earn that back with its efficiency.
Best EV: NISSAN LEAF HATCHBACK
Before you judge, don't be ashamed to drive a car called "The Leaf." Sure, a Nissan is not a Tesla or Audi but it's played a huge role in making electric cars affordable. For the tree huggers out there, this one is one of the most environmentally friendly.
Best EV: VOLKSWAGEN HATCHBACK
We almost have all the best German automakers in this list. Still waiting for Audi though. While we wait for Audi, let's talk about the Volkswagen for a second. This electric car goes 130-miles on a single charge but other than that this is a simple car. For those looking for a low key, no-frills approach to electric driving, this is the car for you.
Best EV: KIA SOUL EV HATCHBACK
Welcome to the list, South Korea. Somehow, you even managed to beat out Audi. In price, the Kia Soul certainly beats most of the competition, clocking in at around $30,000. surprisingly, the interior of the car has an upmarket vibe to it. It's tiny, it's hip, and it gets you 132 miles between charges.
Best EV: SMART FOR TWO
Yeah, the Smart car is still around and it's better than ever. If you have a family bigger than two though, this is not the option. For a single bachelor/bachelorette in the city, you really can't beat this thing. It's quick, fun, and has no combustion engine, making it nearly silent.
Best EV: FORD FOCUS
If something like an Audi or BMW is too flashy for you, then go with something a little more conventional. The Ford Focus EV is a great, mass-market car that won't attract any unnecessary attention. Hence, this is an ideal car for introverts. In terms of performance, Ford is not up to par with the other cars on this list but at least it made the list. Somehow, Ford is better than Audi in the electric vehicle game. Come on Audi. Step it up.
Share with friends
Related tags
Published on
2 November 2017
More posts