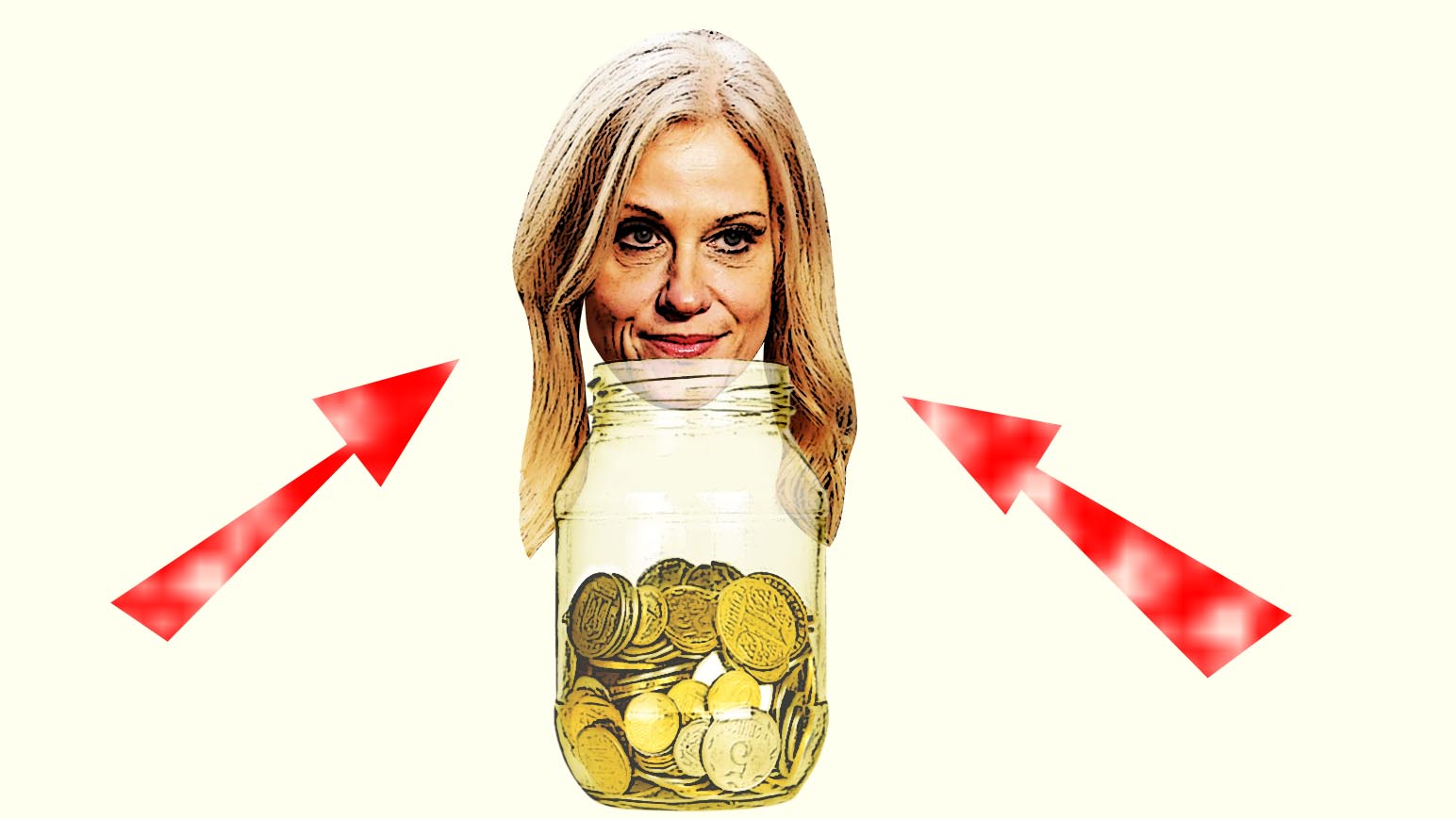 Start Making Money
Kellyanne Conway's Financial History Revealed
If you're in the mood for an inspirational rise to the top, look no further than Kellyanne Conway. Since her days as Donald Trump's strategist all the way to White House counselor, Conway has racked up quite a bit of attention. During that process, the media discovered she has assets worth around $39.3 million. How did she get that money? Better yet, what does she do with the money? All that and more in the following five facts.
KELLYANNE CONWAY HAD AN EARLY VISION
It wasn't long after Conway graduated law school at GW University that she landed her first big idea. In 1995, at the ripe old age of 28, Conway started the Polling Company. It was here that Conway soon realized there was wealth to be made in showing private businesses and politicians on how the women of America vote.
KELLYANNE CONWAY KNOWS HOW TO ADVERTISE
During the 90's, Conway made sure to get her brand out there in any way possible. On any given night, you could find Conway on TV shows alongside the best in the business such as Charlie Rose, Bill Maher, and Ann Coulter.
KELLYANNE CONWAY MARRIED RICH
Conway sure knows how to pick them. In 2001 she married a graduate of Yale Law School who played a major role in the case against Bill Clinton. You can only imagine he's had a few high profile cases since then.
KELLYANNE CONWAY MADE FRIENDS WITH TRUMP
A good way to make money is becoming good friends with Donald Trump. Surely, he knows a thing or two about business. The two met in 2001 after the Conway newlyweds moved into the Trump World Tower. Conway sat in on the condo board of which Trump was a frequent visitor. The rest, as they say, is history.
KELLYANNE CONWAY KNOWS HOW TO MAKE MONEY FROM ELECTIONS
In the 2016 election, Conway's Polling Company earned $1.9 million. Initially, the company worked with Senator Ted Cruz and his three PACs. When Cruz then quit, one of his PACs changed names and supported Trump. Conway's company continued to work with that PAC and she made out pretty well by the end.
Share with friends
Related tags
Published on
26 September 2017
More posts