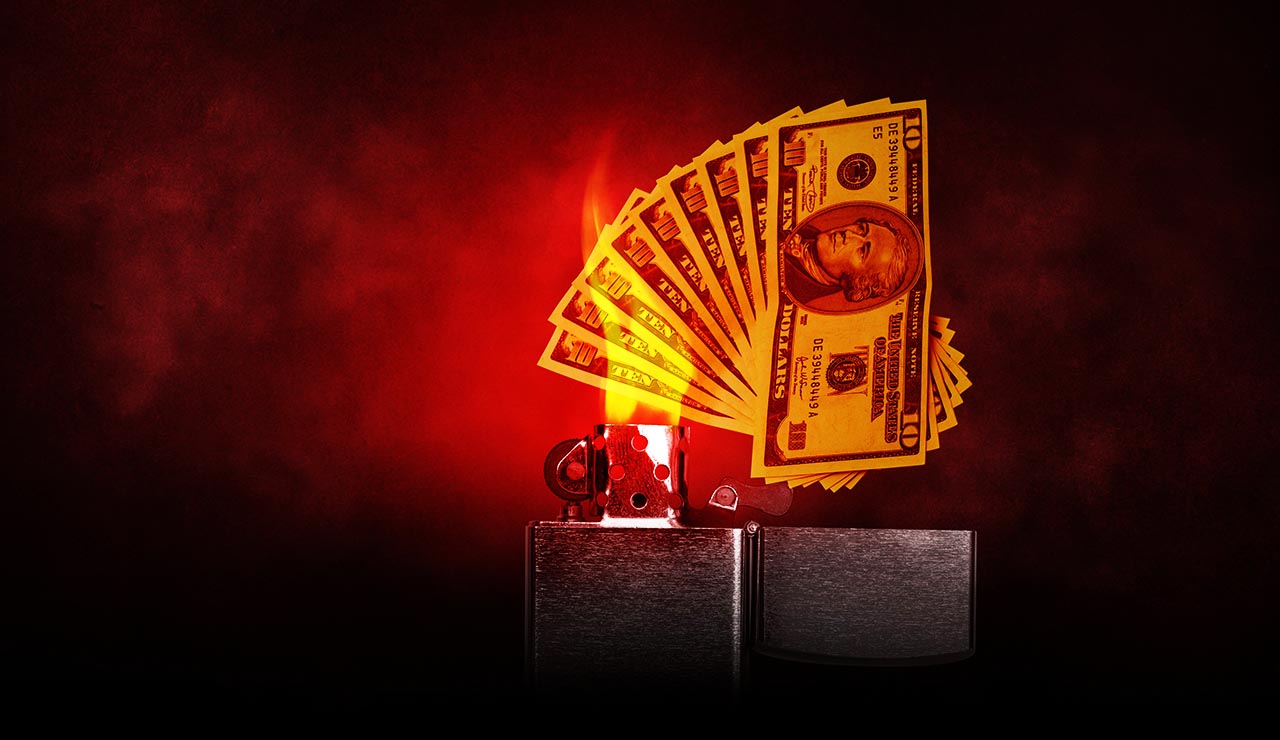 Make Your Money Work for You
5 Swindlers That Changed Financial Scams Forever
Con artists. Cheats. Scammers. Swindlers go by many names and many faces but eventually, they all get caught. Sure, they enjoyed a short life of luxury, tricking innocent people into forking over their hard earned cash but even the best eventually get put away. So if you think a life of crime is for you, check out the following top five scam artists and you'll change your mind.
TOP SWINDLERS: ALLEN STANFORD
Allen Stanford is your classic sheep in wolf's clothing. Thanks to his philanthropy, Antigua dubbed him "Sir Allen." Don't let this guy fool you though. He's a true criminal. Standford was arrested in 2012 for running a huge Ponzi scheme that scammed 30,000 investors for more than $7 billion.
TOP SWINDLERS: WILLIAM MILLER
If there was ever an "OG" scammer, it was William Miller. Before Ponzi schemes were even a thing, Miller swindled investors for $1 million. Sure, that doesn't sound like a lot but convert that to today's currency and you're looking at around $30 million. Eventually, he spent 10 years in jail for grand larceny charges.
TOP SWINDLERS: CHARLES PONZI
William Miller was doing the Ponzi scheme way before Charles Ponzi but it was the latter who refined the art. Ponzi's plan was so complex and even legitimate, that it took authorities all too long to catch on. Over time, Ponzi ripped off $20 million from his investors.
TOP SWINDLERS: TOM PETTERS
Back in 2010, Minnesota scammer Tom Petters got 50 years in jail for his money laundering scheme. Using the Ponzi method, Petters made $3.65 billion. Compared to the guy you'll see next, it was the second largest Ponzi ring in history.
TOP SWINDLERS: BERNIE MADOFF
Bernie "Made of Evil" Madoff is one of the most well-known faces of modern swindling. Authorities convicted the former Nasdaq chairman in 2008 for operating a $50 billion Ponzi scheme. Using his respected Wall Street credentials, Madoff masterfully gained the trust of thousands of investors. From 1991-2008, Madoff fudged some numbers and ripped off everyone from charities to universities and banks. Eventually, this whole mess led to his son's suicide in 2010.
Share with friends
Related tags
Published on
11 October 2017
More posts