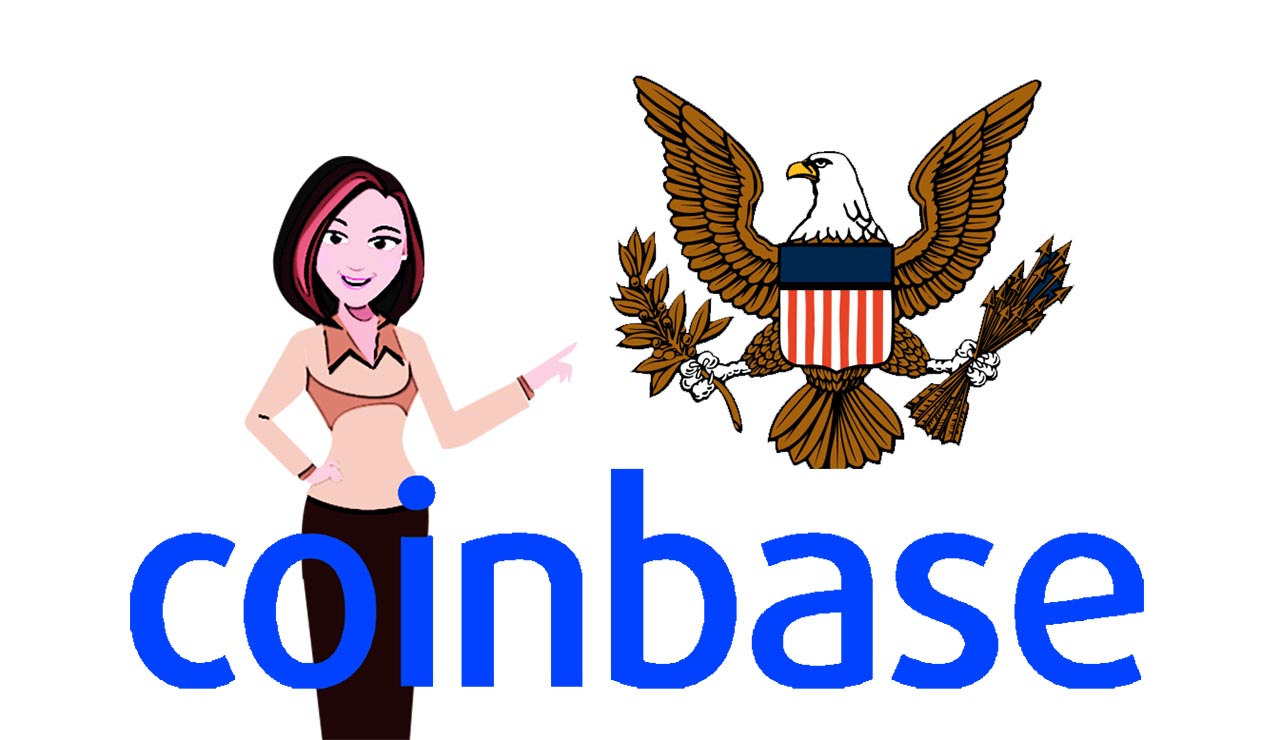 Start Making Money
Why Coinbase and the SEC Will Save Investors.
Disruption. Revolution. Freedom. These are three words one often associates with cryptocurrency and blockchain technology. For a while, those words really did represent the so-called "movement" but it proved to be a short-lived one. Crypto supporters tried their best to bring their digital currency revolution to the mainstream but eventually, they came across a wall called the U.S. government. While some startups see this new wave of regulation as a bad thing, the world's most popular crypto exchange, Coinbase, found a way to work side-by-side with SEC to make the future better for investors.
COINBASE SHAKES HANDS WITH THE SEC; INVESTORS PANIC
The San Francisco-based startup and one of the world's leading platforms for cryptocurrency exchange recently met with the Securities and Exchange Commission (SEC). In this meeting, Coinbase discussed a new option involving registering its business with the agency. This massive step would help the exchange expand its large group of assets that the government considers securities. Furthermore, it would put pressure on other competing exchanges to submit to the U.S. government as well.
As one would expect, this news was met with heavy backlash from the crypto community. This group of innovators believes a move like this will lead to heavy rules and regulations that currently bog down the current financial industry. However, some investors see a positive side to this situation
SEC AND COINBASE RELATIONSHIP MAKE CRYPTO TRUSTABLE FOR INVESTORS
In 2018, initial coin offerings (ICO) are still going strong. The Token Report states that in just the first quarter of 2018, businesses raised $4 billion using ICOs. That's more than half of the $6.5 billion raised using ICOs for the entirety of 2017. This sort of news was not taken lightly by the SEC who view these tokens distributed in ICOs as securities. Hence, security can only be traded legally using electronic trading venues for a licensed exchanged. Instead of shutting down its doors, Coinbase saw this crackdown as a new opportunity.
President of the exchange Asiff Hirji was quoted saying that "as soon as there is more regulatory clarity than there currently is you would expect us to start listing more assets." These aren't just any old assets though. These are the best kind of assets. Legal assets.
SEC MAKES LEGAL ASSETS MAINSTREAM FOR COINBASE AND BEYOND
Working hand in hand with the SEC means Coinbase can now move into new markets in which the government regulates. Not only is this good for the exchange but it benefits investors and cryptocurrency startups alike. ICO scams resulted in millions of stolen fund which painted a negative public image of crypto.
As a result, this has set back certain startups with humanitarian efforts such as YouToken, IOTA and Humaniq. Sure, more regulation may mean more "red tape" to climb through but overall, it will help clean the market from fraudulent ICOs and allow honest, innovative ideas to truly shine.
Share with friends
Related tags
Published on
19 April 2018
More posts