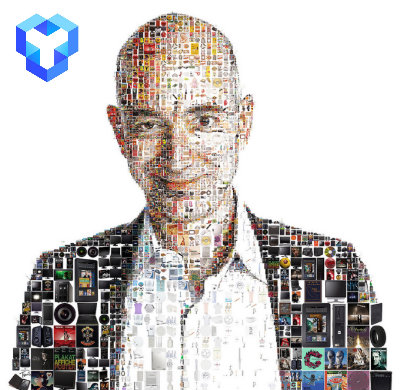 Start Making Money
The World's Billionaires and Their Thoughts on Crypto
Jeff Bezos. Bill Gates. Warren Buffet. These three names top the world's billionaires. Is it any coincidence that two out of three are involved in technology? Highly unlikely. That being said, they probably have some valuable opinions on the burgeoning crypto market. So what are they?
THE WORLD'S BILLIONAIRES: JEFF BEZOS ON CRYPTO
Amazon started out as an internet marketplace for books but has since grown into something of gargantuan proportions. It seems like Jeff Bezos is sticking his hand in every corner of the world these days. How does he feel about crypto though? Well, we already know Bezos is in favor of digital currency. Back in 2013, Amazon initiated their "Amazon-coin."
Although only limited to transactions within the Amazon ecosystem, some experts predict it will soon hit external exchanges. If so, it would provide a serious competitor to other big names like Bitcoin and Ethereum. Furthermore, if Bezos "goes-crypto" that would open the doors for mainstream adoption.
THE WORLD'S BILLIONAIRES: BILL GATES ON CRYPTO
Bill Gates needs no introduction. He's the face of modern technology (alongside Steve Jobs). However these days, he's taken a back seat to innovation in place of philanthropy. Does that mean his technilogical expertise is discreditd? Absolutely not.
It turns out, Gates as a lot of unique thoughts on crypto that the world's billionaires do not share. For one, Gates thinks that the anonymous aspect of cryptocurrencies is not a good thing. He believes that society benefits when governments can identify criminals and other people funding terrorist organizations. He makes a valid point. Furthermore, Gates thinks that the only way cryptocurrency will benefit society is if they open themselves to worldwide regulations.
THE WORLD'S BILLIONAIRES: WARREN BUFFETT ON CRYPTO
When it comes to the world's billionaires, Warren Buffett is an old school sort of guy. Don't let his age fool you. Buffett's financial IQ is as high as they come. Furthermore, he's surprisingly well informed on crypto. However, well informed doesn't mean he's in favor of this new technology. To quote the legendary billionaire, Buffet says "with certainty that they (cryptocurrencies) will come to a bad ending."
Plenty of his big buck friends like those at JP Morgan agree with Buffett. Yet, his words not based on fact. Does that mean we should avoid it entirely? Of course not. However, in the crypto world, it's important to take all information in, digest and make your own personal decision from it all.
Share with friends
Related tags
Published on
27 March 2018
More posts