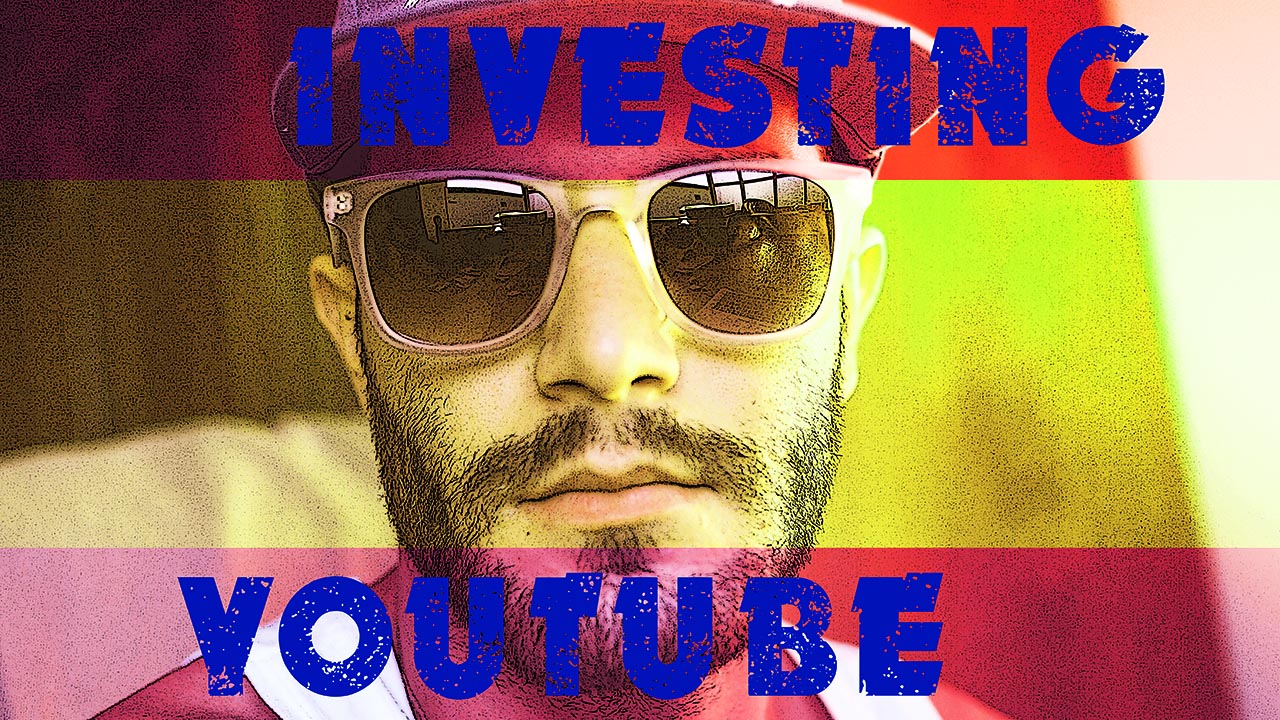 Start Making Money
Top 10 Best YouTube Channels About Investing
YouTube is the world's best source for Internet pranks, boring vlogs, and crazy cat videos, but that's not all it's good for. The popular video platform is a quarry of knowledge just waiting to be mined. Take the topic of investing, for example. If you want to become an expert in this field, the Internet has loads of free videos for you to digest. Don't believe us? Well, just check out the following ten channels to get you started.
BEST YOUTUBE INVESTING CHANNELS: PHIL TOWN
Fans of the New York Times best-selling book, Rule 1 Investing, know Phil Town all too well. He's been on countless daytime talk shows sharing his financial knowledge, but even that wasn't enough. Phil Town wanted to take his teachings online, and luckily for you, he did. Here, you can find a variety of helpful videos ranging from "How to Budget Your Savings" to "How to Retire Early."
BEST YOUTUBE INVESTING CHANNELS: INVESTORY
Don't you wish investors would share their stories with you? Well, that's exactly the mission of Investory. Not only are the videos on Investory extremely informative and educational, but they are downright entertaining. Whoever said learning had to be boring? Investory never said that. Check out their wide range of videos today and stay tuned for frequent uploads.
BEST YOUTUBE INVESTING CHANNELS: MONEY FOR THE REST OF US
This one is for all the anti-"1 percenters" out there who always ask, "Where is the money for the rest of us?" If you're one of these people, then you need to tune into "Money For the Rest Of Us: A Personal Finance Channel." Learn all about how to choose your career path correctly, how to recover from a bad investment, and how to live like you've already retired.
BEST YOUTUBE INVESTING CHANNELS: RICKY GUTIERREZ
If you want a little more pep in your investor step, then check out Ricky Gutierez. You could call Ricky a millennial prodigy of sorts. You'll often see him holding large wads of cash and driving around luxury cars. Beneath all that glitz and glamor, though, is some good financial advice, so stick with him.
BEST YOUTUBE INVESTING CHANNELS: CRYPTO SPARK
There are all sorts of investment opportunities, and one of the hottest one's today is cryptocurrency. If this sort of thing interests you, then YouTube channel Crpyto Spark is worth checking out. Keep up to date with all the latest cryptocurrency financial news and investment tips here.
BEST YOUTUBE INVESTING CHANNELS: HACKING THE SYSTEM
No one recommends taking shortcuts to succeeding in life, but with the channel "Hacking the System," you can find some key loopholes to get your share of the pie. Once again, the host of this particular channel is cryptocurrency-focused, but he has a lot of great tips involving other financial secrets you won't want to miss.
BEST YOUTUBE INVESTING CHANNELS: JACK CHAPPLE
You could call Jack Chapple the Casey Neistat of investment on YT. If you can ignore the fact that he never takes off his sunglasses, then you'll find a wealth of entertaining business news and educational videos like Bill Gates interviews and Snapchat conspiracies. You just have to see it to believe it.
BEST YOUTUBE INVESTING CHANNELS: FINANCIAL EDUCATION
Don't you just love when people are straightforward about what they are selling? Simply put, the YT channel "Financial Education" is all about financial education. Who would have guessed? While there is a fair share of "clickbait" on there, there are also loads of educational videos like "Stock Market for Beginners" and "How to Make Your First $100 in the Stock Market."
BEST YOUTUBE INVESTING CHANNELS: LIMITLESS TV
Like a lot of other channels, you'll see on this list, Limitless TV has a wide array of "how to" videos on investment. What sets this channel apart from the rest is the vibrant host. He's entertaining, engaging and just seems like a genuine guy.
BEST YOUTUBE INVESTING CHANNELS: PROJECT LIFE MASTERY
Do you want to master your life? Of course, you do! That's the secret behind the Project Life Mastery channel. It's not all about financial secrets and investment tips, though. This channel also features psychology advice and the videos like "The Morning Rituals of Tony Robbins, Steve Jobs, and Oprah." It's worth a look.
Share with friends
Related tags
Published on
11 November 2017
More posts