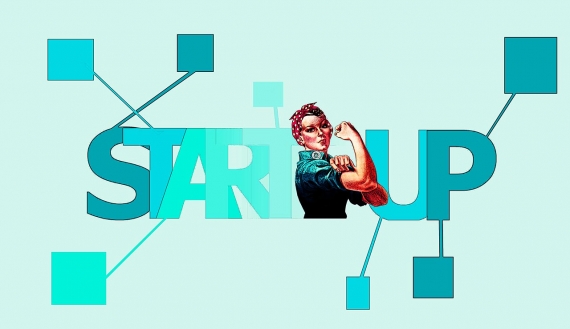 Start Making Money
Top 10 Blockchain Startups on AngelList
All 10 top Blockchain startups on AngelList are impressive in their own way. As of November 2017, these are the leaders. Find out what they're all about here.
Blockchain Startups: Filament
If you're looking to connect up existing infrastructures quickly and simply, Filament is the startup for you. Their tech connects up manufacturing lines without any central authority required.
Blockchain Startups: Axiom Zen
Axiom Zen put together the best of emerging technologies with businesses to turn ideas into companies. They are currently working with blockchain and also, excitingly, AI.
Blockchain Startups: Kraken Digital Asset Exchange
Despite having the largest number of followers on the list of startups at AngelList, Kraken has not reached the top spot. However, it has reached the spot of #1 in Europe as a digital asset exchange platform.
Blockchain Startups: Abra
This smartphone app makes bitcoin simple. So simple that the users don't even have to know what bitcoin is. If there's one startup on AngelList that really wants to make blockchain technology and also cryptocurrency in general accessible to the average Joe, Abra is it.
Blockchain Startups: Korbit
One of the few startups on our list that wasn't founded in the USA, Korbit was developed in South Korea. In fact, it's South Korea's largest bitcoin exchange processor and definitely worth a look at.
Blockchain Startups: SpringRole
With a combination of AI tech and Blockchain, SpringRole aims to eliminate fraud entirely from user profiles on their professional reputation network. Think LinkedIn but actually useful and a million times better!
Blockchain Startups: Blockstream
Boasting a new blockchain technology created with some of the most experienced professionals, Blockstream is a startup that's already on its feet. With growing staff and an impressive $55 million raised in funding, keep your eye on Blockstream.
Blockchain Startups: Blockstack
Using Blockchain technology, Blockstack aims to create a new "internet" where control is once again in the hands of its users. AngelList has them pretty high up on their list of startups. We can only see them growing. The possibilities here are endless.
Blockchain Startups: SFOX
This startup is a trading platform for Bitcoin. Much like Ripple, SFOX also aims to make it easy for corporations and banks to trade currencies in real-time.
Chain – Top of the Startups at AngelList
A blockchain designed for enterprises. Chain is, therefore, number 1 on our list of startups, as AngelList currently ranks them as the best of the best. The people at Chain view blockchains as more than just technology… probably because they are the people that build them for all kinds of markets.
Share with friends
Related tags
Published on
7 November 2017
More posts