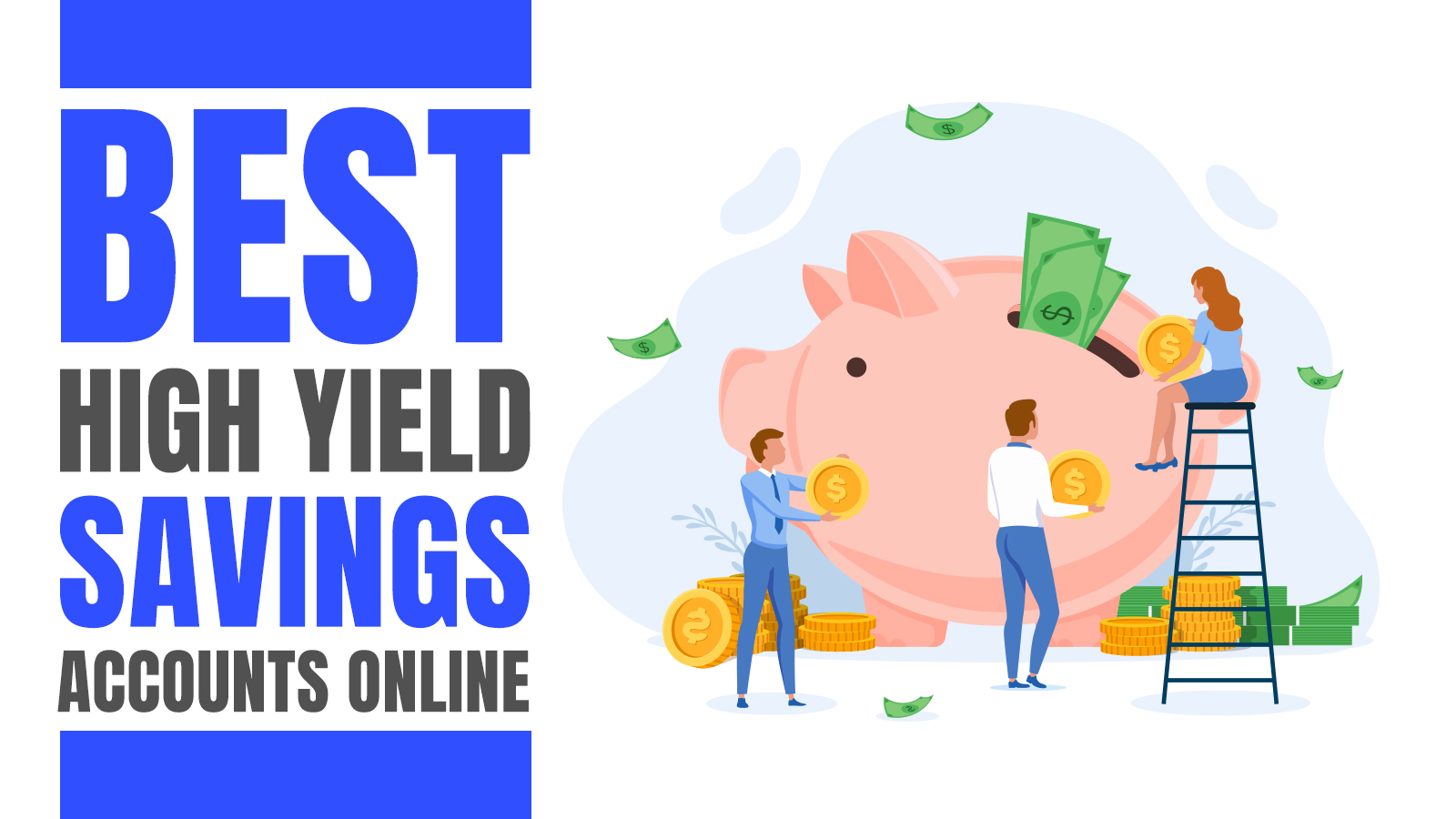 Make Your Money Work for You
High Yield Savings Account Online; Top 3 Best Options
With rumors of a global recession by 2021, many are looking to move their funds from slow-growing accounts with low-interest rates to something with a little more energy. Thankfully, there are plenty of high yield savings account online options. These accounts are unique financial instruments that provide a higher interest rate than that of your average savings account. So take a look at our top three picks for high-yield savings accounts to see which product works for you. You'll see a wide variety of options here ranging from traditional finance to cryptocurrency savings accounts so let's get started.
High yield savings account online: Marcus by Goldman Sachs (1.50%)
Marcus by Goldman Sachs has an absurdly low barrier of entry. Users of this bank can start saving with a deposit of just one British Pound. Also, there are no fees or charges and the interest rate is 1.50% annual equivalent rate (AER). It should be noted that 1.50% AER is the interest with the bonus included. Marcus offers a bonus rate of 0.15% for the first 12 months of one's account. After that period, the interest rate drops down to 1.35% AER.
High yield savings account online: The Chelsea (1.40%)
Next up on our list is another respected and popular UK bank, The Chelsea. The Chelsea has a wide variety of savings accounts, all with unique interest rates. They account they advertise the most is the bank's 1 Year Limited Access Saver. With a minimum deposit of 100 British Pounds, clients can receive an AER of 1.40%
High yield savings account online: YouHodler (12%)
Next on our list is online FinTech platform YouHodler. YouHodler is available for users all over the globe except for U.S.A, China, Bangladesh, Iraq and Pakistan. The platform has a wealth of prominent features for both crypto and fiat solutions but perhaps the most attractive for readers of this article is their Tether (USDT) savings account. USDT is a popular stablecoin supposedly backed by the U.S Dollar. For users who deposit USDT on the YouHodler platform, they will earn 12% yearly interest on that deposit.

After USDT deposit is complete, users will start to earn the interest on said deposit once the settlement period beings. After each settlement period, the interest earned is deposited into the user's savings account. Users are free to keep their funds in the savings account for as long as they want to earn more profit.
To learn more about this incredible offer and discover how you can start earning 12% on your USDT deposit today, visit YouHodler.com and sign up.
Share with friends
Related tags
Published on
23 August 2019
More posts