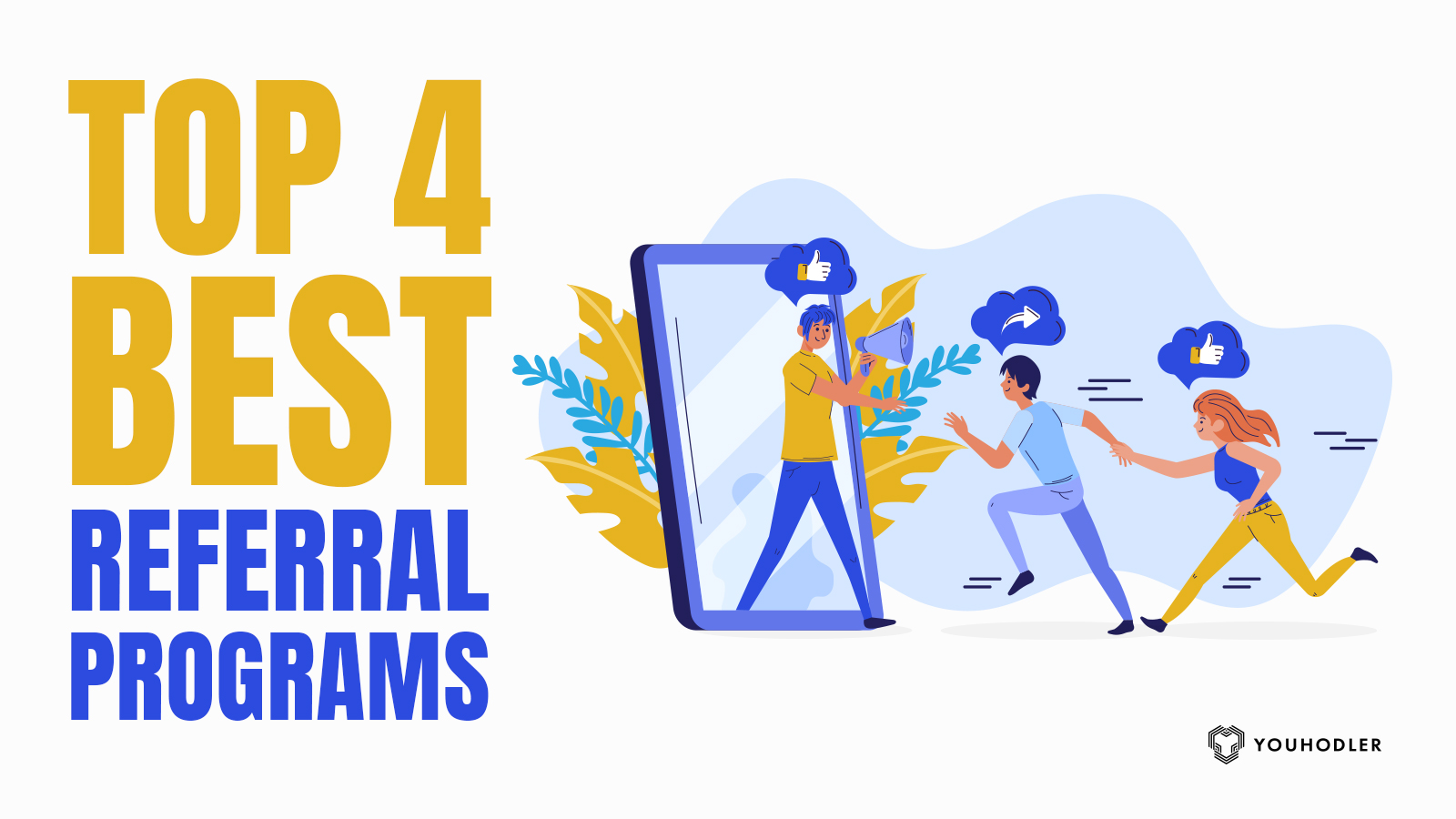 Start Making Money
Referral Programs: Top 4 to Sign Up For Right Now
Since 2020 has declared itself "The Year of the Work-From-Home Revolution" we thought it was time to talk about some creative techniques to earn passive income. Referral programs and affiliate programs are great ways to earn money from companies for your excellent marketing skills. All it takes is for you to bring some customers to their platform for a small chunk of change. If you get really good at it, then it definitely can be a full-time career. Not all programs are created equal though so let's highlight four of the best right now.
Best Referral Programs: Airbnb
Airbnb has been with us since 2008 and a large part of their success is their referral programs. Anytime someone signs to use Airbnb they are given a link. That link can be sent to anyone in the world and if that person books something on Airbnb using that link, then the original person gets a credit that goes towards their reservation. They will also get $30 in Airbnb credits for inviting other people to the platform.
Best Referral Programs: Timberland
Timberland is a famous shoe retailer based in the U.S.A. and the company has very attractive referral programs for buyers and their friends. If you refer a friend to Timberland, they immediately get 20% off their purchases and when they make a purchase, you get 20% off your next future purchase also. It's a circle of gratitude that keeps on giving.
Best Referral Programs: Trello
When you think of organization and project management tools like Trello, you don't typically think of referral programs. However, they have a pretty good one worth checking one. For every referred friend that buys Trello, then you get one month free of Trello Gold. You can earn up to 12 months free which is a total value of $45. It May not seem like a lot but the true value here is using Trello services which can help you organize your business and earn more money in the long term.
Best Referral Programs: Tesla
Tesla needs no introduction. The world-famous electric car is one everyone's wish list these days and thankfully, their referral program makes it a little easier to get one. First of all, if you are a Tesla owner and refer someone that buys a Tesla car, then you automatically get 1,000 miles of free Supercharging. Furthermore, each person you refer gives you a chance to win a brand new Tesla every quarter and it doesn't stop there. If you take it one step further to refer people to a solar roof system, then both customers and referrals get $250 each. Not a bad deal.
Best Referral Programs: YouHodler
Out of all the FinTech platforms in this niche of the cryptocurrency and blockchain industry, this one is certainly one of the best. YouHodler's referral program features High payouts, monthly payments with CPA, and CPL models available. Get cash for each lead or active client you invite. The company pays out $100 for each active client that users the platform and you are even treated to a state-of-the-art affiliate dashboard that helps you track all your referrals for the best management and transparency around.
For those looking for some nice side cash to keep you busy or even a full-time affiliate career, check out these options today and upgrade your WFH lifestyle.
Share with friends
Related tags
Published on
5 June 2020
More posts