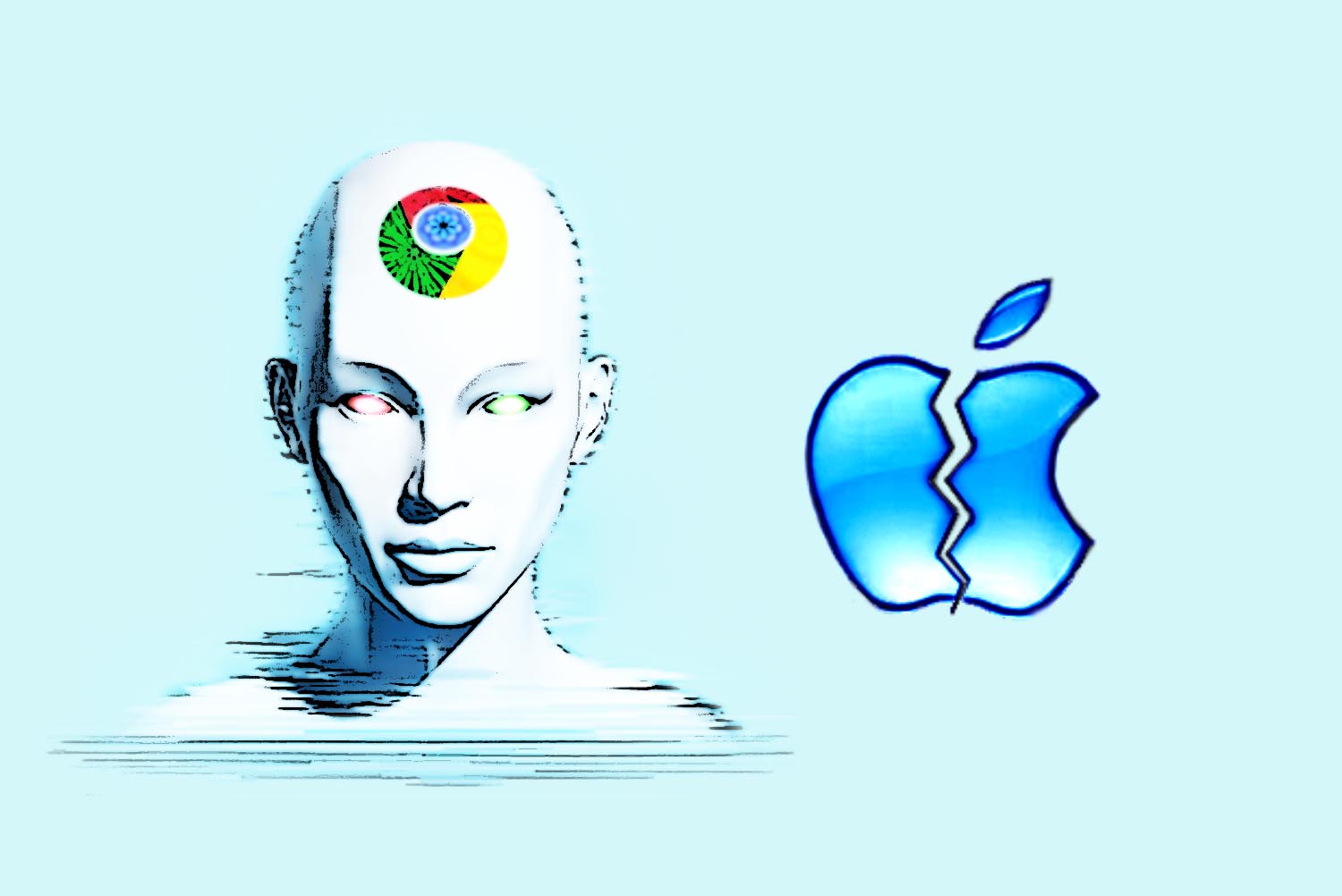 Keep Your Wealth, Prestige and Reputation
It's Google's Time To Destroy Apple...
Google wants to be Apple. Can we really blame them? Everyone wants to be sexy, popular, and rich but one could argue the world's most successful search engine already is that. Well, it's just not enough. Now, the "colorful" tech company wants to take over the mobile hardware market. To do so, it needs to learn a thing or two about marketing.
GOOGLE WANTS TO TAKE OVER THE APPLE IPHONE
This isn't anything new. Google has tried to have its own phones for years now. It saw Apple as a big success because the iPhone creator dominated both the software and hardware sides of the industry. Hence, GOOGL combined forces with HTC's mobile division in an attempt to make Android great again. Well, to make Android even better than it already is.
See, the problem now is Android found success with Samsung and a wide array of other companies. But now its creator wants to take it back home and reap the benefits.
GOOGLE HAS TO CHANGE ITSELF TO BEAT APPLE
For the first time, Google has to build a brand that isn't itself. Its Pixel phone is a step in that direction but it's still going to be a challenge. It's not the quality of the phones anyone has to worry about. Across the board, basic to advanced, users found the Pixel to be admirable. However, it's still a long way from becoming Apple. With the introduction of the iPhone 8, it looks like the company has once again shown the world who's best. Will anyone bring down Cupertino?
GOOGLE IS LEADING THE CHARGE AGAINST APPLE
The smartphone market isn't new anymore. It's been around for a few years and people understand it. Hence, we all know who's at the top and we all know that the top needs a challenge. The iPhone's competition knows that too. The Pixel is working hard on its marketing strategy. The hardware is already there. There's no reason for anyone to hate the Pixel, as it's a well-built device. However, it's hard to take down established institutions like iPhone.
Arguably, Samsung is the next best thing (some say better) but even they can't destroy the empire. Now, it's Pixel's time to shine. Let's see if it can conquer the beast.
Share with friends
Related tags
Published on
13 October 2017
More posts