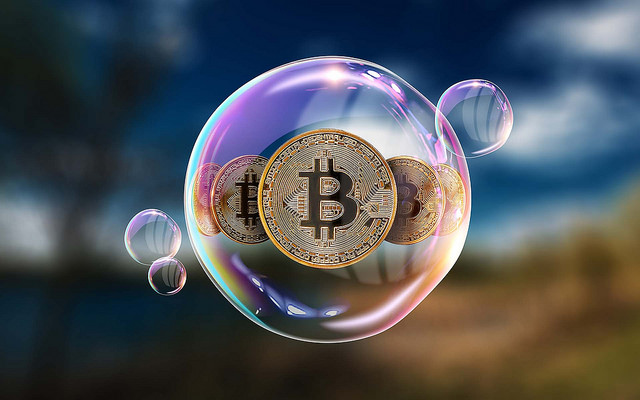 Start Making Money
Crypto Bubble: Will It Ever Burst? (Investor tips)
If you're a cryptocurrency investor, give yourself a big round of applause. It's not an easy life to live. On one hand, you people like John McAfee saying it's the future of the world and on the other, respected corporations like JP Morgan calling the whole thing a scam. To top it all over, the crypto bubble is growing every day and some experts fear the worst. Will it burst and if it does, what's next?
CRYPTO BUBBLE OR REVOLUTION?
This seems to be the question on everyone's mind these days. Is the crypto bubble really a bubble or is it some beautiful technology that will change the world? The truth is that it's both. As seen by Bitcoin's behavior over the last few months, it's anything but stable. The coin continues to climb and fall with some predicting it to crash below $3000 in the near future. Hence, that means things will get even worse for all the other alt-coins out there. The market is heading towards a major crash, "price correction" or whatever you want to call it. But is it necessarily a bad thing?
WHAT THE CRYPTO BUBBLE BURST MEANS FOR THE FUTURE
Remember a little thing called the "dot-com bubble?" Yeah, that burst sometime in the late 1990s. Therefore, a number of Silicon Valley establishments essentially lost their fortunes overnight. However, this did not mean the end of the internet. In a similar fashion, the crypto bubble bursting will not signal the end of cryptocurrency or blockchain technology. Look at Silicon Valley now and how strong it is? You can expect cryptocurrency to bounce back in the same fashion.
THE CRYPTO BUBBLE WILL NOT DETER SMART INVESTORS
If you're a smart investor (of course you are) then you'll be patient with cryptocurrency. Bubbles forming and bursting are all apart of the process. This just helps to lay a stronger foundation for blockchain technology in the future. Someday, it will be apart of our everyday lives just like the internet. Therefore, if you're smart and wait it out, you just might invest in the next Google today.
Share with friends
Related tags
Published on
16 February 2018
More posts