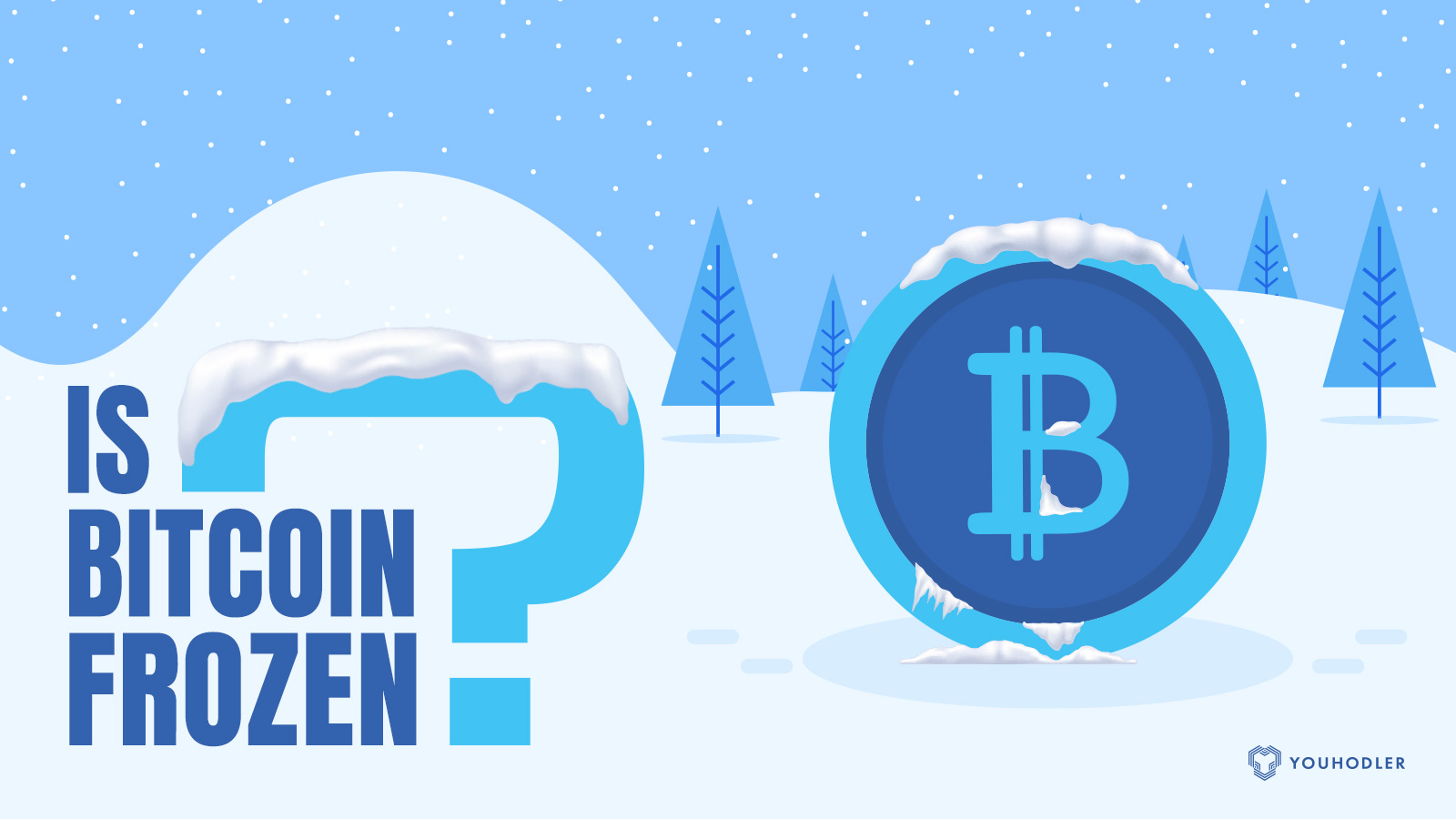 Start Making Money
Is Bitcoin (BTC) Frozen and When Will it Recover?
Just a couple of weeks ago, it looked like Bitcoin (BTC) found its footing in the market once again with a 40% surge in 24 hours. Now, HODLers and traders alike are scratching their heads as they watch Bitcoin prices slide back down in a bearish trend. Is BTC frozen in this price purgatory or is it just building a foundation for something grand? A few analysts weigh in on the subject along with YouHodler's personal strategy to fight off the bear market.
Bitcoin interest at an all-time high but downtrend still evident
Despite Bitcoin interest being at an all-time high, "one thing is painfully clear. We are definitely in a downtrend" says Joe DiPasquale, CEO of the crypto hedge fund BitBull Capital. The 50-day moving average of $8,600 for BTC acted as a line of support all throughout last week, and Bitcon failed to trade at or above that mark. DiPasquale when on to say "we can expect the price to find temporary relief around $8,400 and $8,200." That's likely what we're seeing BTC doing right now, at the time of writing this article.

This should come as no surprise to experienced Bitcoin advocates though. That 40% surge we saw in October was a highly irrational event and not driven on anything of substance. However, don't let the low prices get you down. Perhaps there is a positive reason for all of this.
Bitcoin's Consolidation phase is here: Time to borrow BTC?
Looking at the positive side of Bitcoin, we saw the price move from the low of $3,500 all the way up to $13,800. That move was so quick and powerful, that it became unsustainable. At this point, BTC is in a consolidation zone of sorts. That's why we are seeing this "frozen" sideways action with short bull runs and short bears. The market is waiting until we find a long term solution and direction to go forward in. In the meantime, this may be the ideal moment to borrow BTC on YouHodler's crypto lending platform.
Stockpile BTC with crypto backed loans
With the market currently in the red, now is the best time to buy BTC and profit from the next short or long term bull run. Crypto backed loans on YouHodler are one way to unlock new capital for the purpose of buying more BTC. YouHodler has three tools to help HODLers and traders with this:

1. Borrow BTC: Using bitcoins as collateral, users can borrow BTC. Hedge your altcoins against "digital gold" with a Bitcoin loan.
2. Traditional crypto backed loan: Use one of YouHodler's many crypto options as collateral for a loan in USD, EUR or USDT. Then, use those funds to buy more BTC while it's cheap and profit later.
3. Turbo Loans: Turbocharge your BTC portfolio with a Turbo Loans. Using the initial collateral, YouHodler starts an automated process that uses borrowed funds to buy more crypto. Multiply your crypto 10x with YouHodler's cascade of loans principle.
All three of these methods will help you compile more BTC now, while it's affordable. Then later, when the bearish market corrects itself, you'll profit from the gains in the process. Click the link below to get started on your YouHodler account and stockpiling BTC.
Share with friends
Related tags
Published on
21 November 2019
More posts