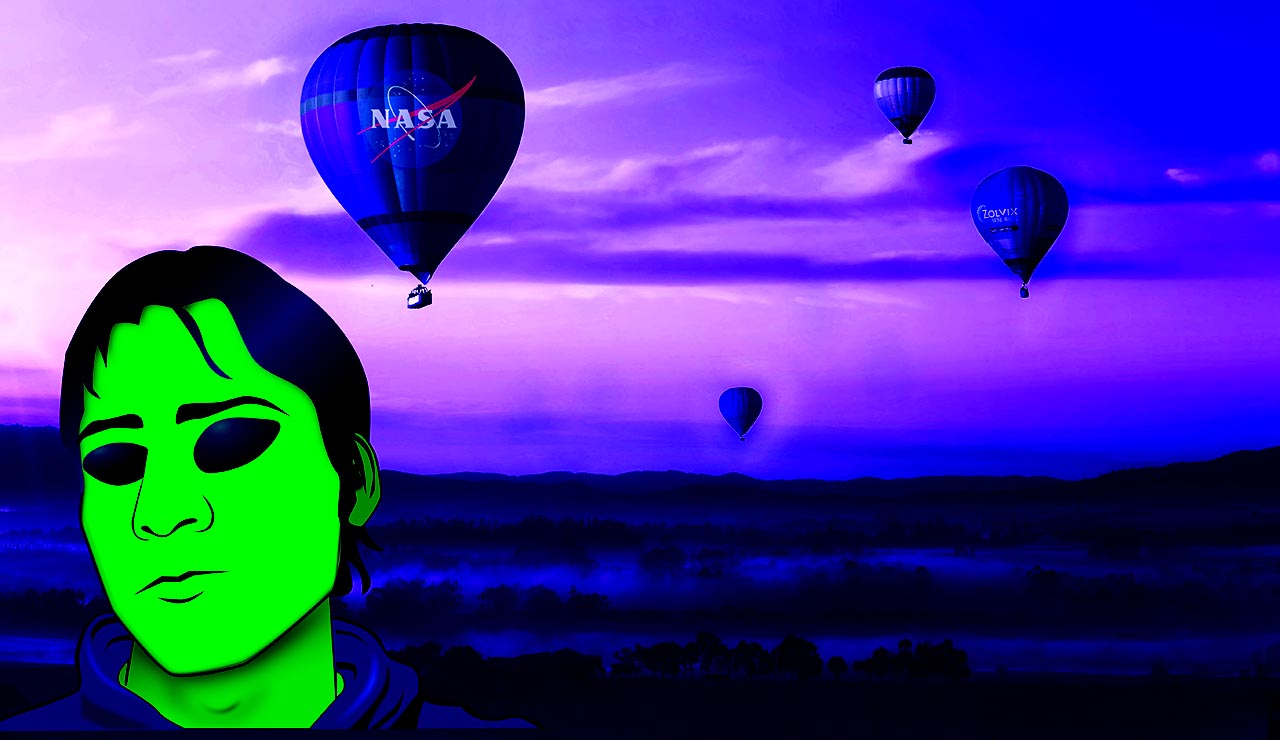 Start Making Money
NASA Now Using Balloons to Find Aliens
With all the competition from SpaceX and Blue Origin, one would think NASA is trying to improve their rocket technology. However, it seems they are taking some inspiration from the past these days. Their latest mission involves a massive balloon, a telescope, and a dream to finally find proof of aliens floating around in our solar system.
THE HISTORY OF NASA BALLOONS AND ALIENS
This is not the first time someone has tried using a balloon to find aliens. NASA is taking inspiration from an Austrian physicist named Victor Hess. In 1912, Hess took a balloon over three miles into the air during a solar eclipse. There, he found cosmic rays coming from beyond our very own galaxy. Of course, being 1912, there wasn't much anyone could do about that information, but now, Chicago professor Angela Olinto hopes to build off that research and take a balloon trip of her own.
NASA'S 7 MILLION DOLLAR BALLOON TELESCOPE TO FIND ALIENS
As you can imagine, flying into space isn't cheap. Not even in a balloon. Hence, Olinto sought the help of NASA to back her first-of-its-kind mission. The idea is to launch an expensive telescope ($7 million) on a super balloon. The goal? To learn more about any subatomic particles floating around that still remain a mystery. Olinto says we still don't have any idea how the universe makes these cosmic rays. All we know is that they come from somewhere very far away. Hopefully, someone will find aliens in the process.
ALIENS LAUGHING AT NASA BALLOON
If there are any aliens out there watching us, they must be laughing at NASA's new telescope balloon. They still have to wait a couple years to see it all go down, though. The launch is planned for 2022. Then, the balloon will launch and cruise the polar jet stream found at the southern end of our globe. Researchers plan to have the balloon make numerous trips to Antarctica for 100 days or more.
NASA'S ADVANCED TELESCOPE WILL SPY ON ALIENS
Good luck hiding from NASA this time, aliens! While it just looks like a balloon, the telescope on board is highly advanced. Traveling deep into the atmosphere, the ultra-sensitive scope will send information from the balloon to Olinto's team on Earth. On the balloon are three mirrors that help direct light towards two different detectors. One detector pics up any trace of nitrogen from sun ray showers. The other captures radiation from high energy neutrinos (called "ghost particles") coming from below.
NASA TO DISCOVER MYSTERY OF GHOST PARTICLES; ARE ALIENS INVOLVED?
So, what are ghost particles? Well, that's a tough question. Not even NASA knows that one. All they know is that cosmic rays and ghost particles pass through our atmosphere without being influenced, but because they are so rare, scientists don't really know anything about them. Furthermore, they're tiny and incredibly fast. How fast? The speed of light fast. If that doesn't sound like aliens to you, then what does?
NASA HAS BIGGER PLANS THAN THIS TO CATCH ALIENS
This balloon mission is only the beginning of understanding these ghost particles. At the moment, a team of scientists is already working on a new mission that will send two satellites into orbit. There, they will learn even more about cosmic rays with more accurate and detailed telescopes. For now, it's much cheaper to study it all from a balloon. If this mission comes back a success, than Olinto and her team are more likely to get funding for more advanced missions in the future. Who knows? Maybe we're right around the corner from discovering another dimension of space—one where alien life truly exists.
Share with friends
Related tags
Published on
22 November 2017
More posts