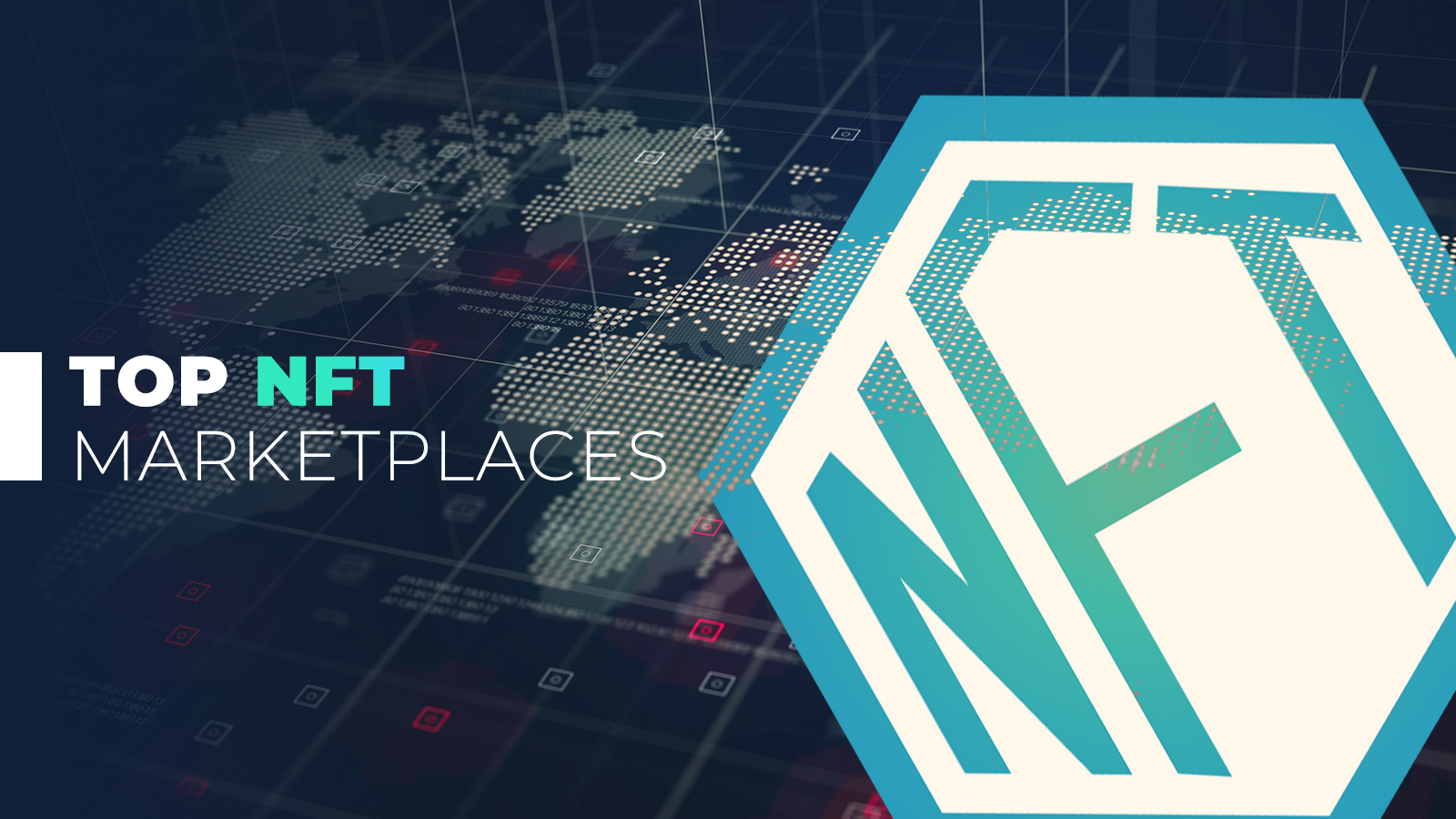 Start Making Money
Top Selling NFT Marketplaces You Should Know About
Non-fungible tokens (NFTs) have been touted as crypto's new frontier for worthy reasons: they drive massive value to digital art, fuel DeFi's growth by bringing real-world assets on-chain, and herald a new era in the VR/PC gaming world. From the days of breeding virtual kittens on CryptoKitties to Axie Infinity selling nine virtual land plots for $1.5M this last month, NFTs have indeed come a long way. Not only have NFTs thrived among the DeFi-initiated, the moguls of mainstream finance like Elon Musk, Grime, and Michael Saylor have also caught in on this rave already. Want to be next? Discover below where to buy NFTs on the top-selling NFT marketplaces.
Top Selling NFT marketplaces: OpenSea
OpenSea is a decentralized hub that displays all types of NFTs built on the Ethereum blockchain. It is the largest market for digital art, virtual world weapons, collectibles, trading cards, and even physical goods.
The peer-to-peer network's interoperability with multiples wallets makes it easy for users to put out their collectibles while still within their wallets-- ultimately making for a safe experience. OpenSea vets minted artworks to verify originality and closely monitors sales, looking out for suspicious transactions.
The four-year-old platform has surged immensely, holding millions of collections from more than 50 booming NFT projects.
Top Selling NFT marketplaces: Rarible
Rarible is a decentralized peer-to-peer marketplace for artworks and digital game items. Digital creators and collectors meet in this hub to exchange art pieces and collectibles seamlessly.
The non-custodial platform is on a mission to transform the virtual economy. So far, it has gained rapid momentum, displacing incumbents like SuperRare in total market cap and recording daily volumes of up to $600K.
IVF Gold Medallion—the most expensive NFT on the platform—sold for $132K two weeks ago, and RARI, the protocol's governance token, is currently trading at $32. Holders of the token can suggest plans or cast advisory votes to enhance the protocol.
Rarible has also unlocked a concrete use case for NFTs, this time funneling in DeFi investors. In essence, if you hold a Yearn.finance smart contract insurance (underwritten by Nexus Mutual), you can upload and certify or 'mint' the policy and trade it in the marketplace. Among other benefits, this groundbreaking use case boosts participation in DeFi projects, urging those in the know to take safer risks and overall speeding up "intra-crypto" NFT adoption.
Top Selling NFT marketplaces: Sorare
Sorare is a rare blend of NFT and fantasy football (or soccer). You can exchange NFTs in the form of football collectibles and also play fantasy football—build your team, trade players and earn points based on real-world player performances.
The football cards or collectibles are created on the Ethereum blockchain and are ERC-721 tokens. There are four types, differing in quality and quantity. They are:
Common—free units are given at the start to build your 5-player team;
Rare—100 card units of a player;
Super Rare—10 units per player;
and Unique—1 unit.
Asides from the thrill of playing fantasy football, you can sell rare, super rare, and unique cards on Opensea to make a profit. Considering the rare blend Sorare has created, it is not surprising that it has had its fair share of explosive growth. They record up to $750K daily trading volume, and they have over 120 club licenses. The cards are pretty valuable as well; the Cristiano Ronaldo Unique sold last month for $102.5K.
Top Selling NFT marketplaces: Bottom line
NFTs are atypical in the blockchain landscape, driving top spheres into blockchain in fun ways while still profiting crypto users and digital creators alike. Although the NFT market is still new, it is rapidly turning into the new goldmine in the DeFi space thanks to its multiple use cases.
If you are looking to throw your hat into the ring, you now know where to buy NFTs.
Share with friends
Related tags
Published on
15 March 2021
More posts