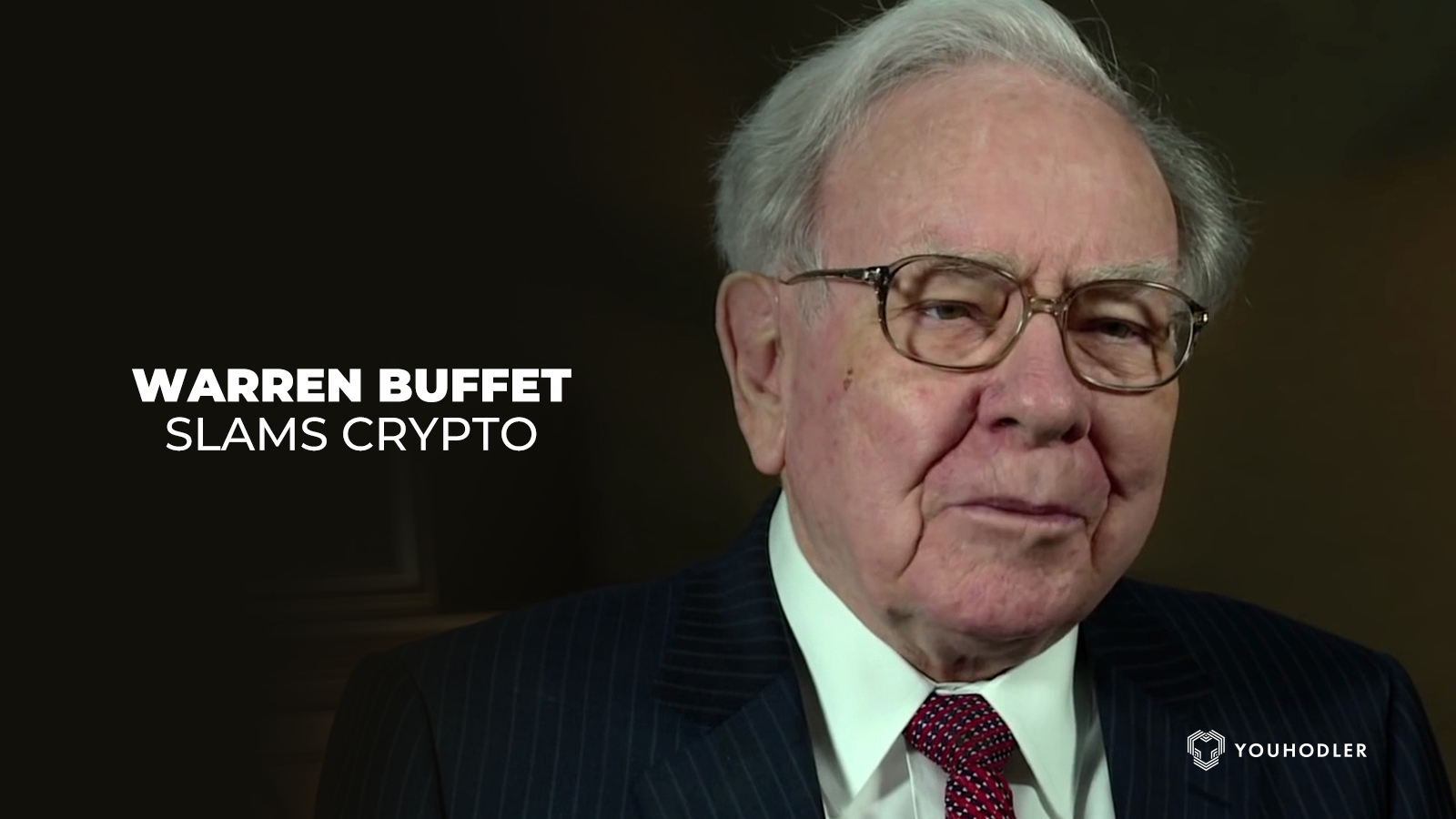 Start Making Money
Warren Buffet Slams Crypto: Here's Why He's Wrong
On February 24th, the fourth-wealthiest person in the world, Warren Buffet, sat down with CNBC reporter Becky Quick to discuss his opinion on the Bitcoin, blockchain and the cryptocurrency community. Buffet, who is widely respected as an investing guru delivered some strong words that crypto lovers may not want to hear. Now the question is, should we believe him?
Warren Buffet: "Cryptocurrencies basically have no value"
For anyone that knows Buffet's history with crypto then this quote should come as no surprise to you. On Monday, the billionaire stated that "Cryptocurrencies basically have no value," adding more to the belief that crypto is based on nothing but loose concepts and grandiose ideas. Furthermore, Buffet stills believe that crypto is only used to "move around a fair amount of money illegally" and that Bitcoin is only associated with money laundering and terrorism. As successful as he has been in the financial world, it's obvious that he still has some research to do.
Warren Buffet should know that blockchain has value across a number of industries
Warren Buffet has a problem. That problem is that he fails to differentiate Bitcoin from blockchain technology. People who are investors in Bitcoin are investing in the technology behind it (blockchain). A blockchain is a data formation that makes it easy to build a digital ledger of transactions and then share that freely to a distributed network of computers. Hence, this eliminates the need for third parties, decreases risks of human error, increases financial transparency and eliminates leaks and fraudulent acts. Health care, global supply chains, banking and more all stand to benefit from this technology and they're already getting started on it.
Is Warren Buffet wrong about Bitcoin?
It's still too early to tell if Bitcoin will lead the way to mass adoption but what's clear is that blockchain technology will be a welcome addition to many industries and is not going away anytime soon. So don't sell your Bitcoin out of fear because of what Warren Buffet said. Better yet, put your Bitcoin to good use and make it earn money for you
Buffet says crypto is only good for selling to other people but he is wrong. FinTech platforms like YouHodler offer many amazing tools that help make your Bitcoin work earn you money in the process. Check out their famous crypto loans, savings accounts, Turbocharged loans and MultiHODL trading features that will make you happy you never sold your Bitcoin.
Share with friends
Related tags
Published on
27 February 2020
More posts