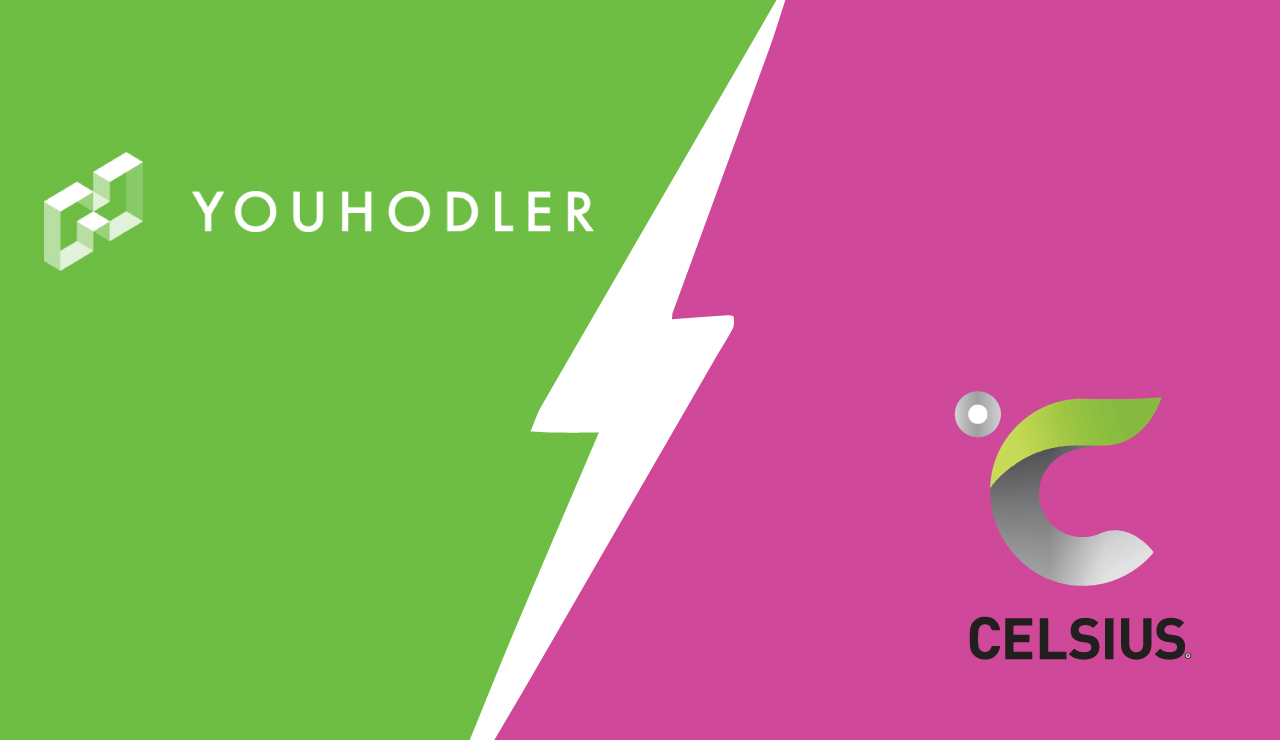 Multiply Your Capital
Why YouHodler is Better than Celsius
The crypto lending industry is young, fierce and supposedly lead by SALT Lending. The landscape is quickly changing through and platforms like YouHodler and Celsius are making a name for themselves with features that make SALT obsolete. So which one is right for you? Are they all the same thing with different names? By the end of this article, you'll understand just where the competition stacks up.

YOUHODLER VS. CELSIUS: CELSIUS PROS AND CONS

Let's give credit where credit is due. Celsius does have some killer features on board. For example, the platform lets users borrow actual USD, has a low risk of margin call, extremely low minimum loan amount and is compatible with iPhone and Android via a sleek application. Unfortunately, though, that's where the positivity stops. In comparison to the competitors, Celsius has one of the lowest loans to value ratio's and also makes all loans visible to the public.

YOUHODLER VS. CELSIUS: YOUHODLER PROS AND CONS
YouHodler, a relative newcomer to the game, picks up where Celsius left off. It has all the benefits of this platform but a few additional rarities unseen in the industry. For example, YouHodler represents the best loan to value ratio in the industry (80%). In addition to that, it has more crypto options besides BTC and ETH such as XRP, LTC, BCH, BSV and more to follow. However, perhaps the most unique quality of YouHodler is the option to choose either USD/EUR or USDT as loan options. A choice with USDT means users can receive their loan in a matter of minutes compared to the long wait that banks usually make us suffer through. Add in the speedy signup process and you're looking at a total time of under 10 minutes from sign up to receiving your loan. You'd be hard pressed to find that elsewhere.

YOUHODLER VS. CELSIUS: WHICH ONE IS FOR YOU
Despite giving it a really good effort, unfortunately, Celsius does not quite match the competitive advantages that YouHodler brings forth. Celsius is fast, easy and open to nearly everyone but at the end of the day, users care about what deal is best for them YouHodler offers that deal. If you want to see for yourself, then visit their website and get the cash you need now.

Share with friends
Related tags
Published on
20 January 2019
More posts