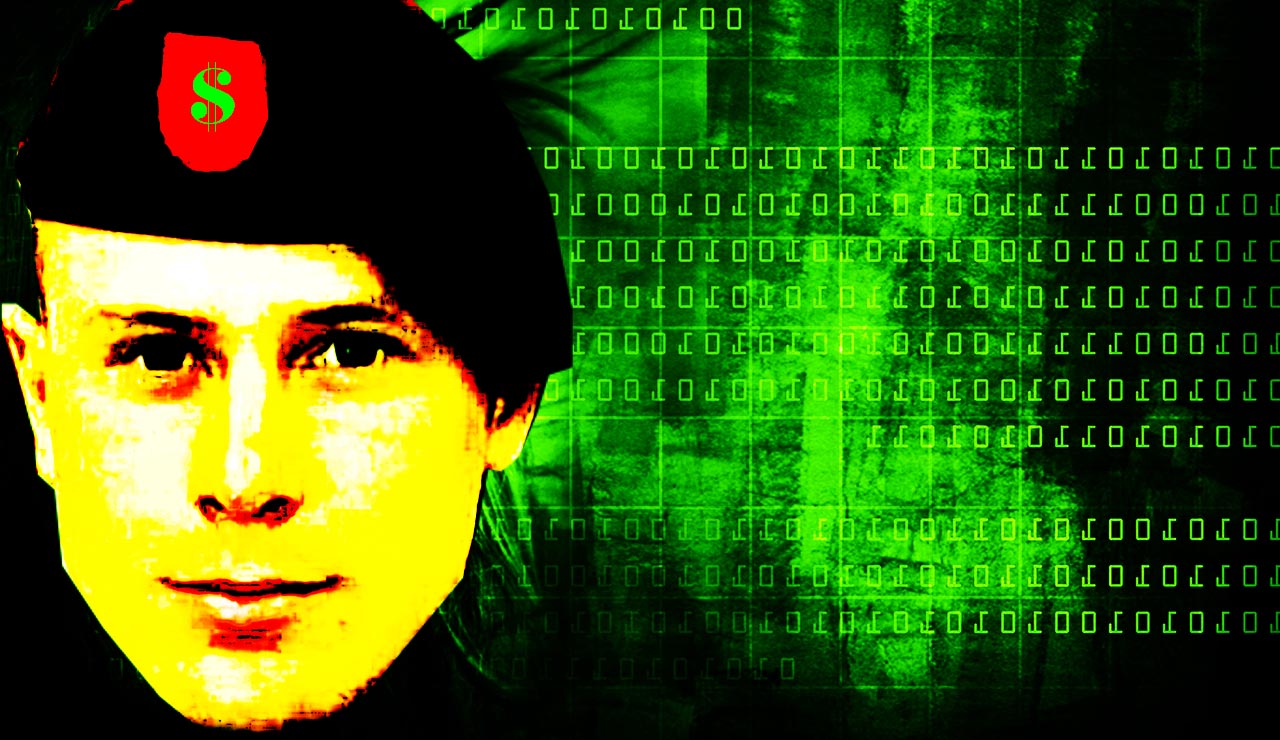 Keep Your Wealth, Prestige and Reputation
How Not to Become Bowe Bergdahl in the Business World
U.S. Army Sergeant Bowe Bergdahl's recent dishonorable discharge is teaching us all a valuable lesson about loyalty. While lawyers are claiming Bergdahl was mentally unfit for duty and should not have been in Afghanistan, the facts remain true. The young Army Sergeant deserted his post, putting lives at risk and forever ruining his reputation. You might not think this story applies to you, but it applies to us all. In the business world, reputation is absolutely necessary for survival. You can't abandon your coworkers and consumers when things get a little shaky. Here are some tips how to avoid this unfortunate fate in the business world.
HOW NOT TO BECOME THE BOWE BERGDAHL OF BUSINESS: TRUST
At first, people trusted Bowe Bergdahl, but as we now know, that quickly faded away. As a business, you need to know that trust and confidence have a direct and important impact on the company's foundation. For example, take a look at Volkswagen and BP. In light of recent scandals, these two companies have had to work extremely hard to clean their reputation. Over the years, some consumers will forget about this, but it's a lot easier to not destroy the trust you already have to begin with.
HOW NOT TO BECOME THE BOWE BERGDAHL OF BUSINESS: BE AWARE OF YOUR SURROUNDINGS
Bowe Bergdahl was taught to be aware of his surroundings and how one wrong move could ruin it for everyone. Unfortunately, he disobeyed that order and the rest is history. As a business, you, too, have to be aware of your impact and reputation on your environment. With social media today, it's even harder to maintain a good reputation. All consumers have a substantial voice on the Internet, so you need to be on your toes at all times.
HOW NOT TO BECOME THE BOWE BERGDAHL OF BUSINESS: REPUTATION WILL HELP YOU
This one seems obvious, but having a good reputation is guaranteed to help your business. If Bowe Bergdahl had one, he wouldn't be in this situation. If consumers see you are a reliable and trusted entity, then they will prefer to work with you. Furthermore, they'll be more likely to support you in any time of crisis. It's always good to have friends when you need them most.
HOW NOT TO BECOME THE BOWE BERGDAHL OF BUSINESS: BE HONEST
Many large businesses have a reputation for being dishonest (we're looking at you, Nestlé), but in today's economic environment, people want honesty. Research shows that people are willing to pay a higher price for goods that come from a better background. For example, people want to know where they get their food from. Is it environmentally friendly? Is the company lying about it? More then ever, honesty and morals are playing into how people buy. Unless you want to end up like Bowe Bergdahl, set out with an honest plan of attack and stick with it.
HOW NOT TO BECOME THE BOWE BERGDAHL OF BUSINESS: BE A LEADER
We don't have to talk about how Bowe Bergdahl is not a leader. That much is obvious. So now, switching to the business world, leadership is essential to your survival. Just like in the real world, no one wants to follow a follower. There is a reason Apple iPhones are number one compared to the hundreds of copycat products out there. They are the undisputed leader in the industry, and until someone firmly challenges that, they will stay that way.
HOW NOT TO BECOME THE BOWE BERGDAHL OF BUSINESS: FIX YOUR MISTAKES
Simply put, if you make a mistake, own up to it. Don't pull a Bowe and blame it on some outside forces. Unless it actually is the fault of someone else, don't make excuses. If you make a strong effort to please an angry customer, they can be your best friend in no time.
Share with friends
Related tags
Published on
21 November 2017
More posts