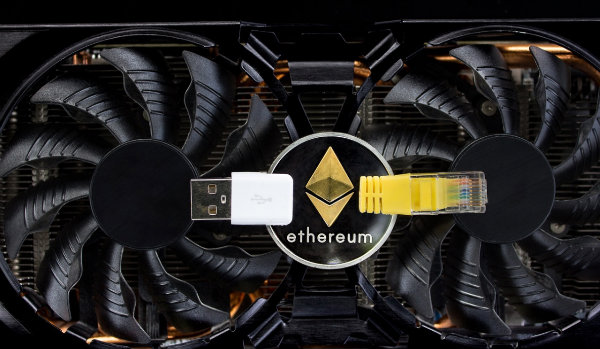 Make Your Money Work for You
Ethereum Co-Creator Says Crypto Value to Triple
Looking at the current market capitalization, one might not think things are looking good for the cryptocurrency market right now. Yet, we all know by this point that this volatile market is due for a comeback. The only question now is when? According to Ethereum co-creator, the crypto value could triple sooner then we think.
ETHEREUM CO-CREATOR OPTIMISTIC ABOUT CRYPTO VALUE FUTURE
When others are still having the debate whether to "hodl" or dump, Ethereum co-creator Steven Nerayoff is keeping calm. Not only is he keeping calm but he has some major predictions that bring hope to an otherwise dark time. According to Nerayoff, ETH value could increase 3x in 2018. Where does he get this information though? It's not just a random guess. Nerayoff attributes this crypto value increase to more users on the platform and increase in transaction speed.
ETHEREUM SETS UP FOR THE GREAT CRYPTO VALUE "FLIPPENING"
It's unlikely that Ethereum will overcome its cryptocurrency rival Bitcoin in 2018 but it very well could come close. For one, it can process transactions far faster and cheaper than Bitcoin. Aside from that, it's not just a cryptocurrency. For those that don't know, Ethereum is a platform that allows for developers to build their own blockchain-based projects on.
The number of these developers is increasing dramatically in 2018 which could lead to the great crypto value "flippening" that Nerayoff mentions. According to him "billions of dollars are being poured into the ETH environment right now." That's roughly ten times the amount compared to this time last year. As a result, more startups are popping up to disrupt a variety of different industries.
ETHEREUM CRYPTO VALUE RISES DUE TO INNOVATIVE STARTUPS
There is no shortage of innovative startups using the Ethereum platform to actualize their mission. There are startups like GridPlus using the platform to develop a virtual energy grid that will sell energy back to consumers using tokens. Disrupting the crowdfunding sector is YouToken whose blockchain based crowdfunding platform helps connect entrepreneurs with investors and establish a connection using crypto tokens. As a result, investors get to capitalize on the success of a young entrepreneur at the early stages of their success. These are just two great examples in the Ethereum ecosystem. Multiply that by thousands and it's easier to comprehend this claim regarding crypto value.
Share with friends
Related tags
Published on
7 April 2018
More posts