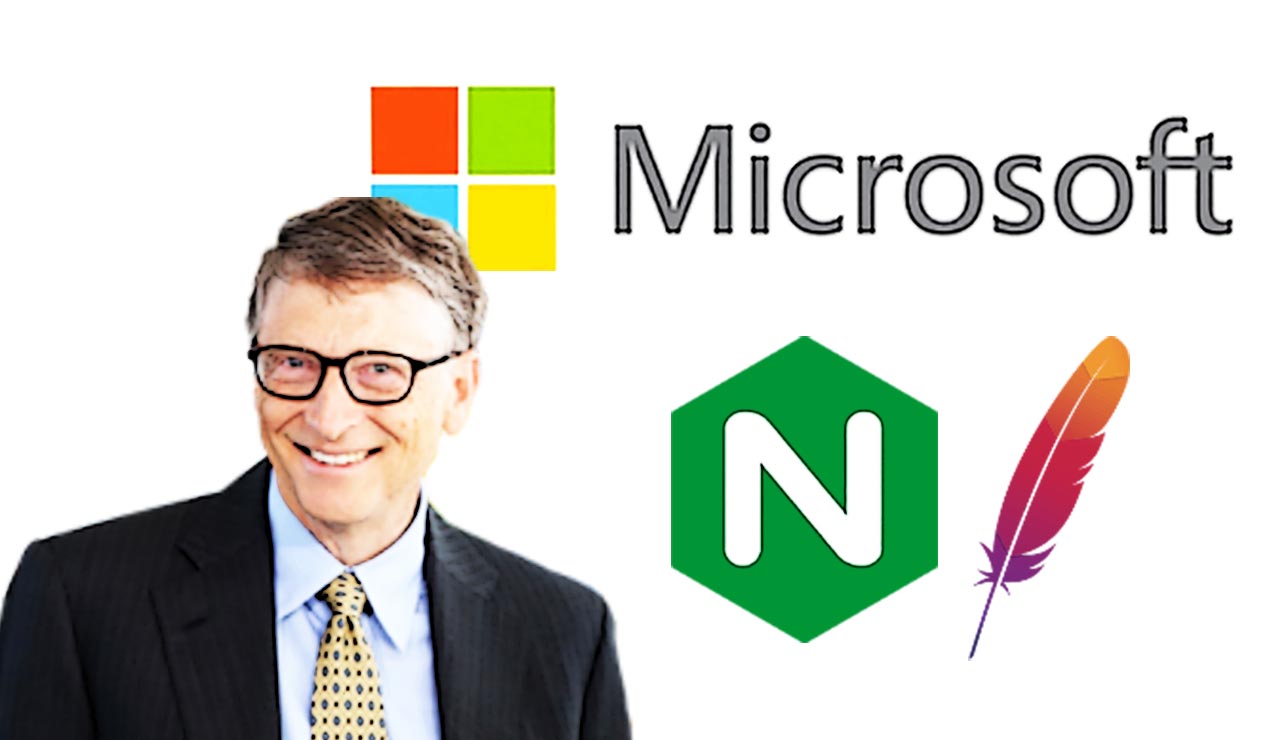 Who and How Will Steal Your Time and Money
Microsoft And NGINX Set To Destroy Apache
Back in the day when Internet-style computing and networking were just beginning, the open source Apache server dominated the world. It remained this way for several decades but in a capitalist climate like this, competition is always around the corner. Now, the web servers of NGINX and Microsoft are starting to take over. So what's going on here? Who will eventually surpass the longtime leader?
WILL NGINX AND MICROSOFT BEAT APACHE?
That's a good question. The man for this answer is head of products over at NGINX, Owen Garrett. To Owen, the key to the web server is performing. Today, performance matters more than anything. It's a huge part of the stack and its main job is to take HTTP requests that are coming in and then connect those to an application.
The webs series is not just the cover of an application. Think of it as a central nervous system. It moves the muscles of everything. Hence, performance matters most. Right now, Apache's performance isn't doing so hot in comparison with others like Microsoft. So what does the future hold?
THE SHIFT FROM APACHE TO NGINX AND MICROSOFT
Over the past few years, the rise of Microsoft and, more importantly, NGINX have been steady. They've also been predictable. Predictability is good. That is, unless you are Apache. The company has been slowly decreasing in popularity and performance at a steady and predictable rate. Hence, we can expect that trend to continue. There is a major shift going on and it's probably too late to reverse.
GOODBYE APACHE: HELLO NGINX AND MICROSOFT
As time goes on, pages are getting larger and more complex. End users and API stacks that use web technologies want lower latency in hopes of getting deeper data. As new, better web servers come in, expect them to do great things. They will change those poorly behaved internet user connections into something more refined and orderly. It's a slow transition but it's a good time for developers.
Share with friends
Related tags
Published on
16 October 2017
More posts