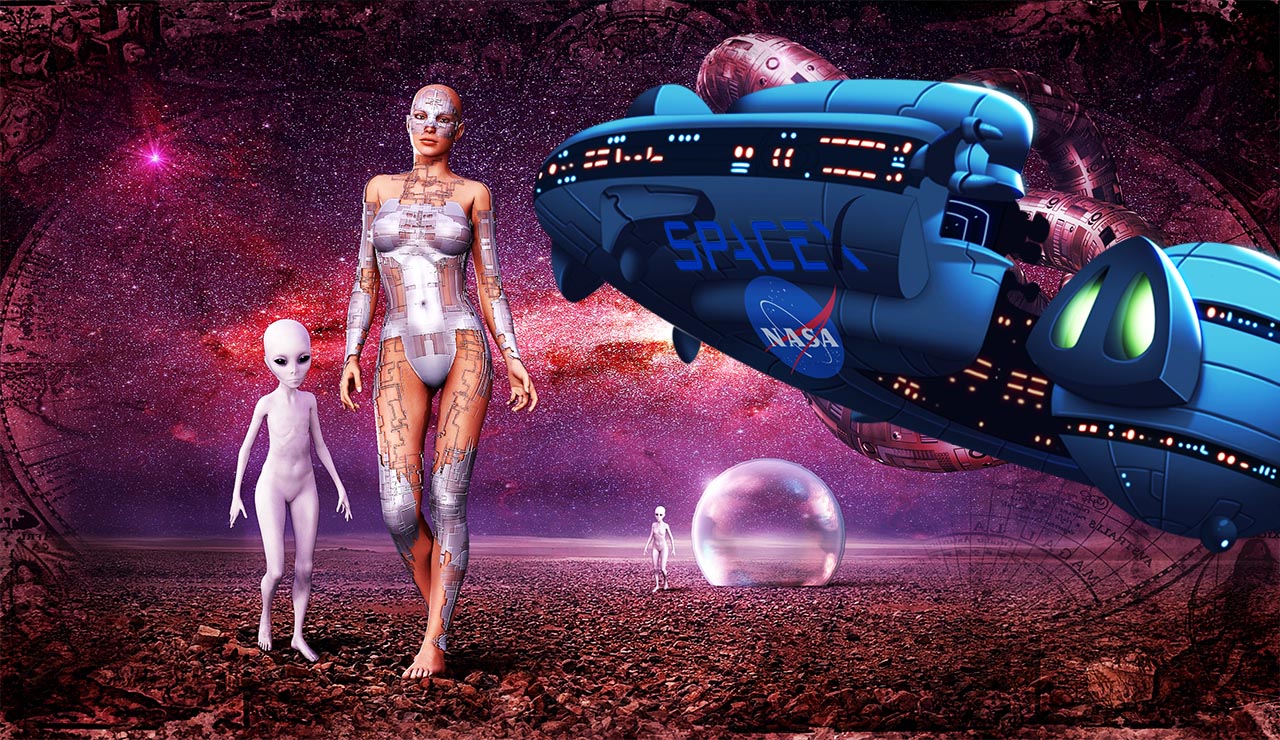 Multiply Your Capital
NASA and SpaceX Will Profit From Mars Aliens
Elon Musk and his plan to colonize Mars just got some serious help. SpaceX scientists are now working with NASA to find the best areas for the Red Dragon spaceship to land. With these two forces combined, the companies hope to get humans to the Red Planet in just five years. Until then, there be a lot of talk about space, profits and of course, aliens.
SpaceX and NASA Find Ideal Place for Aliens on Mars
SpaceX scientist Paul Wooster found one particular area on Mars with a flat surface. Furthermore, it's close to the ice, which means it's promising to support human life. NASA experts are also looking at locations near the equator. So far they've identified four good areas in the northern part of the red planet. Hopefully, there are no aliens already there.
SPACEX AND NASA WILL MAKE MONEY ON MARS ALIENS IN 50 YEARS
At a conference last year, Musk said he plans to get 1 million people to the Red Planet and start a colony in under 50 years. Knowing Elon Musk, he never does anything that isn't profitable in one way or another. At the moment, all we know is that SpaceX and NASA want to get people to Mars. However, there surely is a monetary angle somewhere in here. Maybe all he wants to do is put the first aliens on the Red Planet.
SpaceX AND NASA WANT HUMANS TO BE THE FIRST MARS ALIENS
If the Red Planet is, in fact, empty, like so many scientists already believe, then we will be the first people up there. The humans that do colonize that planet are not doing so just for a grand vacation. There is a purpose and it will benefit someone.
Besides being a marvel of human innovation, colonizing the red planet opens us up to a wealth of resources and space travel possibilities. Over the next five years, Elon Musk will only tell us more about his true plans for colonizing the deepest parts of space. Until then, we wait.
Share with friends
Related tags
Published on
20 October 2017
More posts