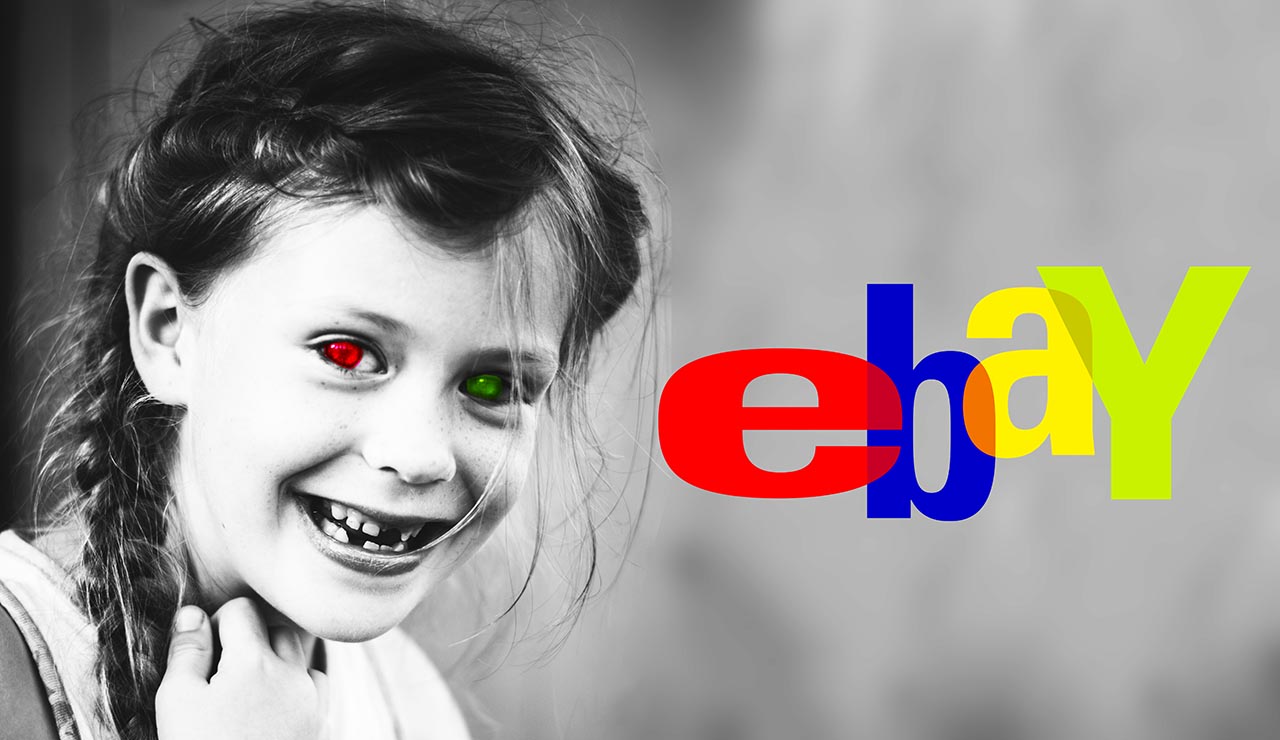 Multiply Your Capital
Top 7 Ways to Make Easy Money on eBay
Are you a hoarder? Want a side hustle? Are you addicted to selling things? If you answered "yes" to any of those questions, then you have the perfect opportunity to make easy money. Don't listen to what those fools tell you. Making easy, quick money is certainly possible. However, a little bit of work is required. So grab your computer, start an eBay account, and read the following tips on how you can start making money.
EASY MONEY ON EBAY: STARTING OUT
Before you even think about selling things online, you need to slow down a bit and make a plan of attack. Even before you do that, you need to register on eBay with a seller account. Here, you'll link up your bank account information with the website. That way, customers can pay you using their PayPal accounts.
EASY MONEY ON EBAY: MAKE A PUBLIC SELLER PROFILE
When setting up your seller profile, there are two options. The only option we are going to focus on today is the "public" seller profile. If you set it to "private," then you can't sell items on the website. Furthermore, as your reputation increases on your public profile, everyone will see that positive feedback. Positive feedback eventually leads to more sales.
EASY MONEY ON EBAY: LISTING ITEMS
It's not the time for easy money just yet. First, you have to actually start listing items. If you want to set up a "store" on the site, you can. However, this isn't necessary. You can simply sell items with your username. Now that we have that covered, let's take a look at your inventory.
EASY MONEY ON EBAY: CHOOSING WHAT TO SELL
Take a look around your house. Do you have an excess of anything? If yes, then put it up for sale. Another option you can go with is buying your own inventory. That sounds counterproductive, but of course, after you buy your inventory, you will sell it online for a profit. If that interests you, then do some research on what's popular so you don't end up with a garage full of stupid t-shirts no one wants.
EASY MONEY ON EBAY: THOSE PESKY FEES
Unfortunately, nothing in life is free. While the site does allow you a certain amount of free listings, there is a penalty if you exceed that number. For example, let's say you get ten free listings. If you put up 15 items, then you have to pay an insertion fee for each item over the limit. Then, if an item sells, you'll owe the website a "final value fee," which is calculated on a per-time basis. Fees are not fun, but you can't avoid them.
EASY MONEY ON EBAY: GETTING CUSTOMERS
Getting customers is easier said than done. You can't just set up shop, open the doors, and wait for the sea of people to arrive. Instead, start by doing some research. Take a look at your competitors. What are they charging for the same products? Do you want to undercut that price too much? Maybe, but then customers might think your product is low-quality. It sounds tough at first, but with enough research, you'll get an idea for the market and you'll find your place within it.
EASY MONEY ON EBAY: BE HONEST
Some people make easy money on eBay by simply lying about a product. Sure, this might work for awhile, but it's not a good long-term solution. All this will get you is a few bucks and a notice from eBay saying, "get off our website forever." You don't want that, and neither do your customers, so instead, just be honest about what you're selling. Be responsive to any customer questions and be reliable with your shipping times. Go the extra mile on customer satisfaction and you'll see the easy money start coming. These are just several ways to make easy money on eBay. With a little research, effort, and honesty, you'll be on your way to becoming a self-made salesperson in no time.
Share with friends
Related tags
Published on
22 November 2017
More posts