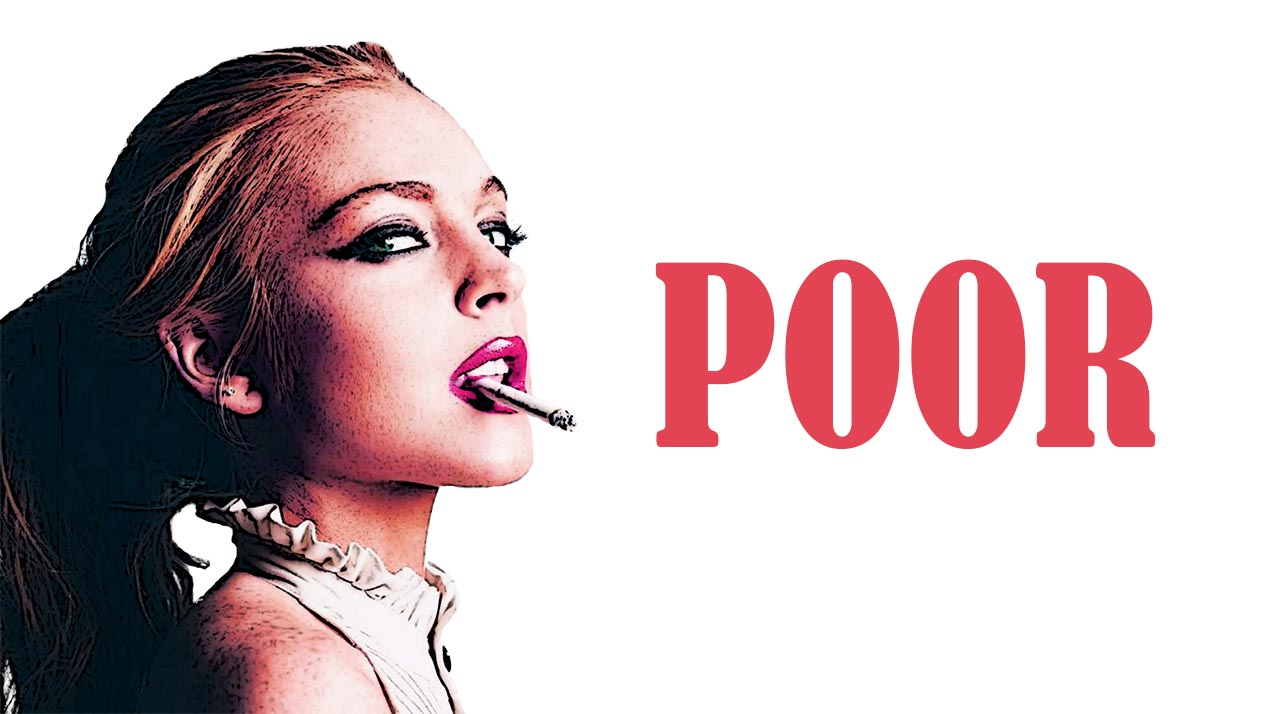 Keep Your Wealth, Prestige and Reputation
See What Celebrities Have Less Money Than You
Celebrities and poor should never go hand in hand right? Well, that's a common misconception. Just because someone had their time in the spotlight, doesn't mean they're kicking back, sipping mojitos on their yacht and throwing cash overboard. Due to some horrible decisions, some of your favorite celebs might actually be poorer than you. Let's look at a few of them right now.
FROM REALITY CELEBRITIES TO REALITY LOSERS
Reality stars H. Montag andS. Pratt first broke into the scene on MTV's The Hills. For a while, they were on top of the reality star world and were worth around $10 million dollars. However, the two blew through that sum in just four years thanks to $30,000 shopping sprees and expensive plastic surgery procedures. Nowadays, the couple is worth about $20,000.
CELEBRITIES WHO HAD IT ALL
Lindsay Lohan had it all before 2007. She had a series of box office smash hits and was a teenage household name. At one point, she had a net worth of $30 million between her acting career, music career, and various endorsements. Yet, Lohan hit some trouble with legal issues, excessive partying and just bad spending choices. By 2010, she drained all her money to just $105,000.
CELEBRITIES WHO HAVE NOTHING TO SHOW FOR IT
Everyone knows Andy Dick. He's appeared in a number of famous comedies like Old School, Zoolander, Employee of the Month, The Andy Dick Show and NewsRadio. Despite his celebrity status, Dick has absolutely nothing to show for it. Well, apparently he has $5,000 left to his name at that point. At least he has that.
CELEBRITIES WHO DESERVE MORE
Norm Macdonald is arguably one of the best stand-ups in history and easily one of the most iconic Saturday Night Live cast members. He deserves more time on the screen but for some reason, he continues to evade the spotlight. Perhaps this is due to his self-proclaimed gambling problem which left him with a net worth of just $500,000. That's what happens when you take limos from the set of SNL to Atlantic City every week.
SOME CELEBRITIES JUST NEVER LEARN
Janice Dickinson is the world's first "supermodel" but that title doesn't come with common sense apparently. Over the years, Dickinson amassed an extremely successful career but she never learned to pay her bills on time. In 2013, Dickinson had to file for bankruptcy and also owes thousands of dollars to various plastic surgeons and dermatologists. Today, Dickinson is worth just $500,000.
Share with friends
Related tags
Published on
21 September 2017
More posts