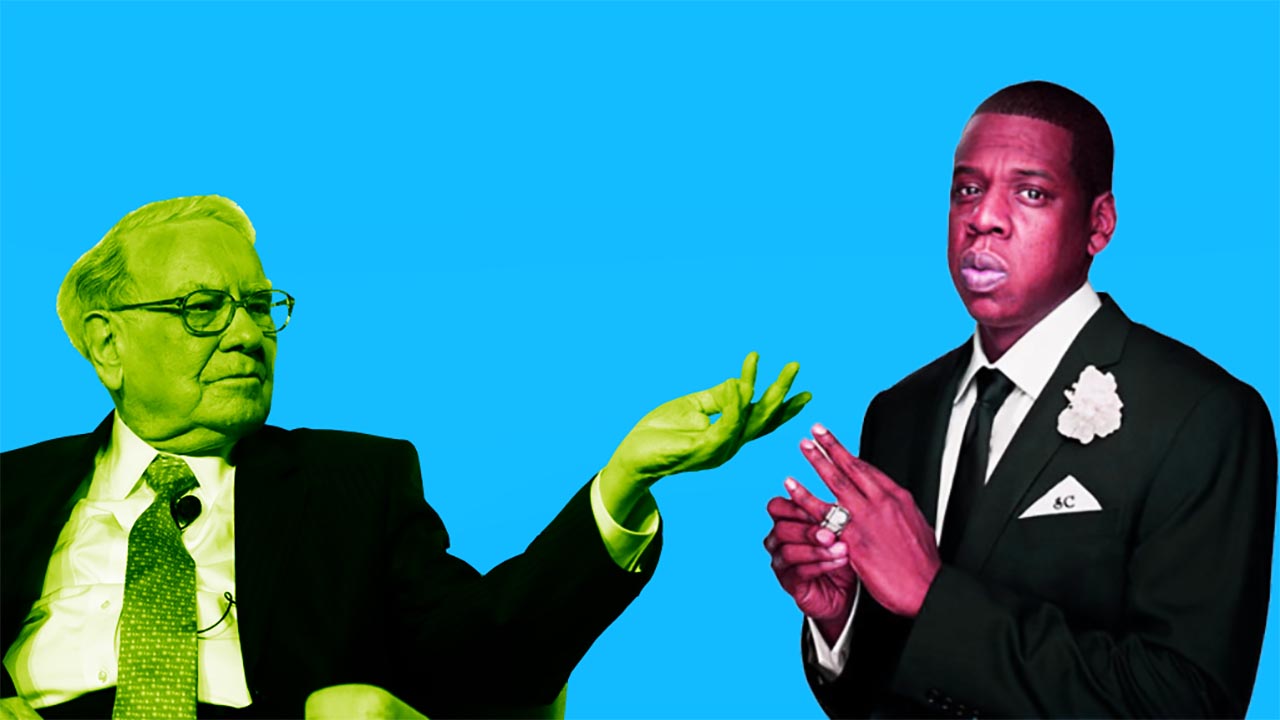 Start Making Money
Warren Buffet And Jay-Z Have More In Common Than You Think
In a normal scenario, a rap pioneer from the Brooklyn projects and an 80-year old, investor would have no reason to eat lunch together. This was not a normal scenario though. This was Jay-Z and Warren Buffet trading war stories at the Forbes 400 Summit. Interested yet? Thankfully Steve Forbes was there to document the whole process. It turns out that the two moguls have a lot more in common than you'd think.
JAY-Z AND WARREN BUFFET DO THEIR OWN THING
When asked about one of his trademark secrets to success, Warren Buffet said there is no real answer. However, he added that he made sure to stick to his values and his instincts when making a decision. In his business, you can't worry about what people think. You just have to do what's right to you. Jay-Z piped right in saying the same goes for him. He never tried to reach a certain demographic or be something he wasn't. As a result, he just spoke from the heart, did what he thought was best and found success.
JAY-Z AND WARREN BUFFET GO WITH THE FLOW
On the topic of consistently putting out great work, Jay-Z said he has the discipline to not get caught up in the moment. He then compared that to stocks. There's always the new, hot stock or the new trendy sound. In the end, those fads come and go. Not getting emotional and making decisions based on sound logic and true personality is the real challenge.
BOTH JAY-Z AND WARREN BUFFET BELIEVE IN PHILANTHROPY
Both parties agree philanthropy is tough. Even tougher than business sometimes. However, they also both stated that philanthropy is necessary for the functioning of society. As young adults, both men had people they looked up to. Charitable people who helped inspire them. Now, it's their turn to return the favor.
Share with friends
Related tags
Published on
23 September 2017
More posts