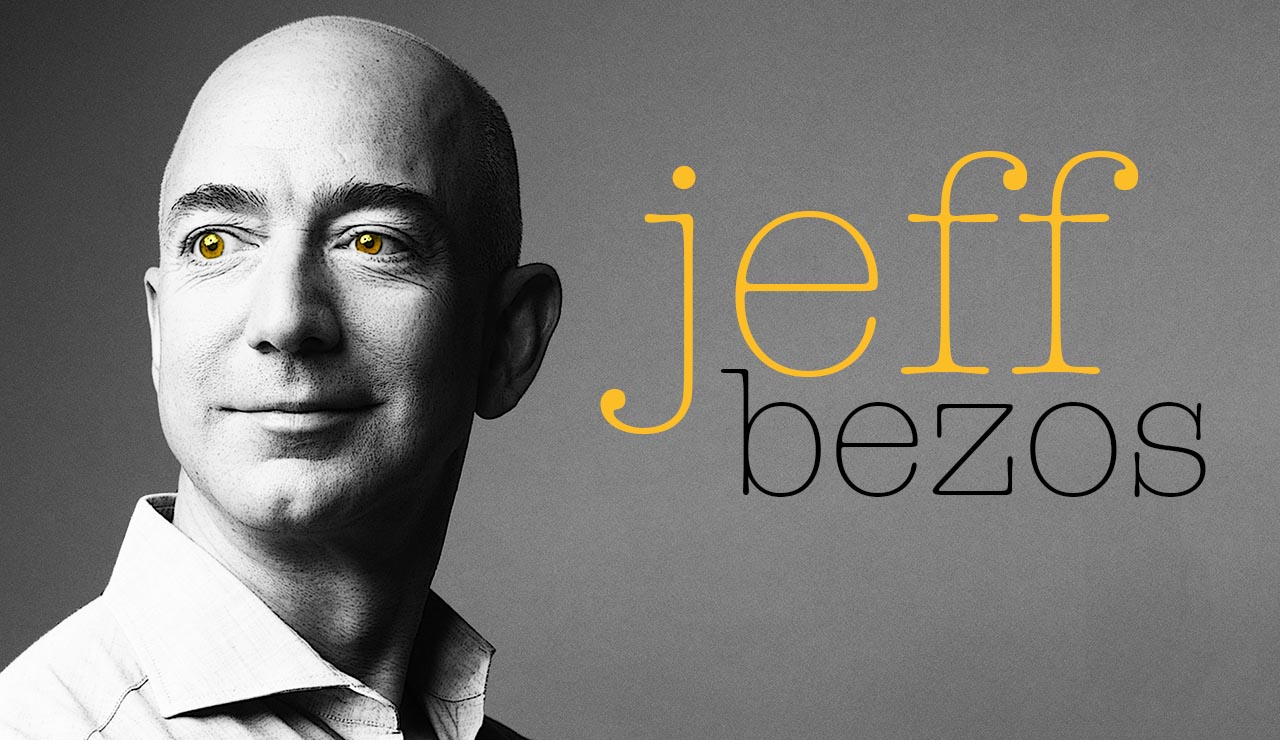 Keep Your Wealth, Prestige and Reputation
Jeff Bezos: Rise To Power Is Weirder Than You Think
What do you know about Jeff Bezos (aka the richest person in the world)? Well yeah, we know he is rich but how did he get there? What are his secrets to success? Does he like pineapple on his pizza? We won't get to all of these questions today but by the end of this article, you'll definitely learn a few key facts about the man behind Amazon.
JEFF BEZOS STARTED AT MCDONALD'S
This one is for all you burger flipping, drive through working, french fry frying workers at McDonald's. You too can be the richest person in the world. As a teenager, Bezos worked at McDonald's and he attributes the experience to his success. He says working there taught him valuable life lessons you can't pick up in school.
JEFF BEZOS PREDICTED GOOGLE'S SUCCESS
Today, Amazon and Google are heated rivals but in the beginning, Bezos helped Google get off the ground. In 1998, he invested $250,000 in the company. Back then, they were worth just $.04 a share. Now, they are $1,000.00+ a share.
JEFF BEZOS IS BUILDING A GIANT CLOCK IN THE DESERT
This one sounds like a joke but it's the real deal. Bezos invested a whopping $42 million into the Long New Foundation and its crazy desert clock. The organization is constructing the clock into the side of a Texas mountain and it's designed to run for 10,000 years. Furthermore, solar power and human winding will help the clock run.
JEFF BEZOS WAS IN STAR TREK
You probably won't recognize him, but Bezos had a role in Star Trek: Beyond. Bezos is a lifelong "Trekkie" and his dream finally came true as dressing up as an alien and getting in on the action. Another fun fact, the computer system on the Starship Enterprise inspired Amazon's Alexa AI.
JEFF BEZOS WANTS TO GET OUT OF EARTH
Much like his compadre Elon Musk, Bezos thinks we need to leave Earth as soon as possible if we have any chance to survive. Hence, he created Blue Origin in 2000. Sending humans to space for a nice, low price is what Blue Origin is all about. How does a move to Mars sound to you?
Share with friends
Related tags
Published on
18 October 2017
More posts